Authors! with Elizabeth Berg presented by the Library Legacy Foundation
Description
The Toledo Lucas County Public Library is happy to welcome Elizabeth Berg to Toledo!




Join Elizabeth as she stops in Toledo while out on her Summer Driving Tour!
Elizabeth Berg is the best-selling author of more than 30 books, including novels, two short story collections, two compilations of Facebook entries, a manual on writing, Escaping into the Open, and a stage adaptation of her The Pull of the Moon. Her books have been translated into 37 languages and three were turned into television movies. Open House was an Oprah Winfrey Book Club selection and she also appeared on the show with Talk Before Sleep and Family Traditions. She received the New England Booksellers Association award for her body of work, The American Library Association's Book of the Year, and was nominated for an ABBY, an award for bookseller's favorite books. Elizabeth has been honored by both the Boston and Chicago Public Libraries and is a popular and entertaining public speaker.

Elizabeth was born on December 2, 1948 in St. Paul, Minnesota. When she was 3, her father re-enlisted in the Army and she grew up on bases from Texas to Germany, sometimes attending as many as three schools a year. Returning to this country she worked as a receptionist in a law firm, a waitress, was an actress in an improvisational theater group and the lead singer in a rock band. She later attended the University of Minnesota and St. Catherine's University, where she earned a nursing degree. She says that her 10 years as a registered nurse was her "school" for writing – taking care of patients taught her a lot about human nature, about hope and fear and love and loss, regret and triumph and especially about relationships, often the focus of her work.

Elizabeth lives in Oak Park, Illinois with her partner Bill, dog Gabby, and cat Gracie.
About the Presentation:
At each program, authors speak for about forty-five minutes, followed by a short question and answer session. After the program, the author may be available for a book signing. Books will be available for purchase before and after the program (subject to availability).


Presented by: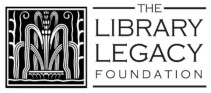 Presenting Media Sponsors:

Supporting Sponsors:

Community Sponsor:
Friends of the Toledo Lucas County Public Library

---

FAQ's:
Can ticket reservations be made by phone?
No, ticket reservations can be made online through Eventbrite, or through any Toledo Lucas County Public Library location.

What are my parking options at the event?
The facility has free parking.

What time do the doors open?
General admission seating starts at 6:30 p.m.

Are there assigned seats?
No. Seating is general admission, but the purchase of a ticket does guarantee you a seat.

Is handicapped seating available?
Handicapped seating is available. For special seating arrangements, please call 419.259.5196 at least one week prior to the event.

What can/can't I bring to the event?
Please do not bring outside food / beverages. There is no video recording or flash photography allowed.

Will the author hold a book signing after the talk?
The featured author is typically available to sign copies of their works. Restrictions for signing are subject to the authors, their management, or event circumstances.

Where can I contact the organizer with any questions?
Call the Library at 419.259.5200.

Do I have to bring my printed ticket to the event?
Yes, tickets will be scanned at the door. If you choose to utilize your mobile device, tickets can be scanned via your Eventbrite email receipt. Note: Screen shots/captures of the ticket receipt cannot be scanned. Please have your device with ticket receipt open and available for scanning at entry.