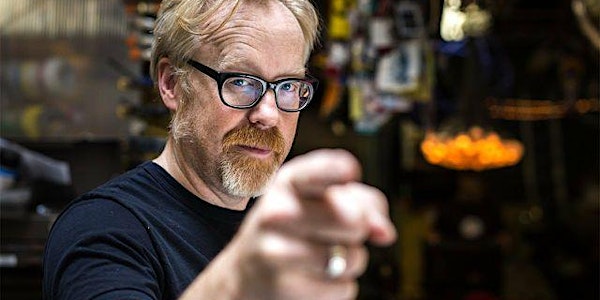 Authors! with Adam Savage presented by the Library Legacy Foundation
Event Information
Location
Stranahan Theater & Great Hall
4645 Heatherdowns Boulevard
Toledo, OH 43614
Description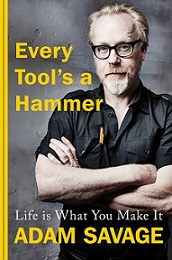 The Toledo Lucas County Public Library is happy to welcome Adam Savage to Toledo!

MythBusters' Adam Savage—Discovery Channel star and one of the most beloved figures in science and tech—shares his golden rules of creativity, from finding inspiration to following through and successfully turning your idea into reality.

Adam Savage is a maker. From Chewbacca's bandolier to a thousand-shot Nerf gun, he has built thousands of spectacular projects as a special effects artist and the cohost of MythBusters. Adam is also an educator, passionate about instilling the principles of making in the next generation of inventors and inspiring them to turn their curiosity into creation.

In this practical and passionate guide, Adam weaves together vivid personal stories, original sketches and photographs from some of his most memorable projects, and interviews with many of his iconic and visionary friends in the arts and sciences—including Pixar director Andrew Stanton, Nick Offerman, Oscar-winner Guillermo Del Toro, artist Tom Sachs, and chef Traci Des Jardins—to demonstrate the many lessons he has picked up from a lifetime of making.

Things like: don't wait until everything is perfect—in your workshop or in your life—to begin. Plan with pencil and paper. Sweep up every day. Learn from doing. Share your toys. There is an exact tool for every task (Adam probably has four of them in his wondrous shop), but if you need to pound in a nail and all you have handy is a skill saw—hammer away. The most important thing, always, is just that you make something.

Every Tool's a Hammer is sure to guide and inspire you to build, make, invent, explore, and most of all, enjoy the thrills of being a creator.

About the Author:
Adam Savage was the cohost of the hit show MythBusters on the Discovery Channel from its inception through its end, spanning fourteen years and nearly two hundred and seventy hours of television. Currently, he produces and stars on Tested.com's YouTube channel and is filming two new Discovery Channel shows: MythBusters Junior and Being Savage. He lives in San Francisco with his wife, twin boys, and their two amazing dogs. Every Tool's a Hammer is his first book.

About the Presentation:
At each program, authors speak for about forty-five minutes, followed by a short question and answer session. A copy of the book is included with each ticket. Additional books will not be available at the event.
Presented by: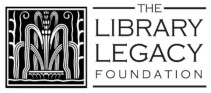 Presenting Media Sponsors:


Supporting Sponsors:


Community Sponsor:
Friends of the Toledo Lucas County Public Library
---
FAQ's

Can tickets be purchased by phone?
No, tickets can be purchased online through Eventbrite, or through any Toledo Lucas County Public Library location.

What are my parking options at the event?
The facility has free parking.

What time do the doors open?
General admission seating starts around 6:30 p.m.

Are there assigned seats?
No. Seating is general admission.

Is handicapped seating available?
Handicapped seating is available. For special seating arrangements, please call 419.259.5196 at least one week prior to event.

What can/can't I bring to the event?
Please do not bring outside food or beverages. There is no video recording or flash photography allowed.

Will the author hold a book signing after the talk?
All books for this author will be pre-signed.

Do I have to bring my printed ticket to the event?
Yes, tickets will be scanned at the door. If you choose to utilize your mobile device, tickets can be scanned via your Eventbrite email receipt. Note: Screen shots/captures of the ticket receipt cannot be scanned. Please have your device with ticket receipt open and available for scanning at entry.

Can I get my book if I don't attend the event?
Books may only be obtained at the event. If you are unable to attend, you may have someone else pick it up at the event, but they must have your ticket in hard copy or on their device

Where can I contact the organizer with any questions?
Call the Library at 419.259.5200.
Date and time
Location
Stranahan Theater & Great Hall
4645 Heatherdowns Boulevard
Toledo, OH 43614
Refund policy