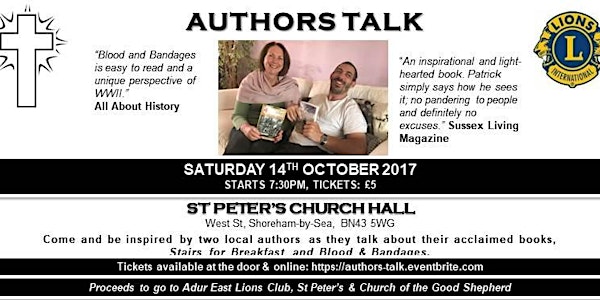 Authors Talk with Patrick Souiljaert and Liz Coward
When and where
Location
St Peters R C Church West Street Shoreham-by-Sea BN43 5WG United Kingdom
Description
Come and be inspired by two local authors as they talk about their acclaimed books, Stairs for Breakfast and Blood & Bandages...
The event will include an interactive Q&A session with the authors and both books will be available to purchase on the evening!
A bit about the Authors:
Patrick Souiljaert:-
Since publishing his first book, Stairs For Breakfast in 2015, Patrick Souiljaert has never looked back. The 43 year old from Shoreham who has Cerebral Palsy (due to a four minute oxygen starvation at birth) refuses to allow this disability to get in his way. He is now in the process of publishing his second book Screw It, I'll Take The Elevator.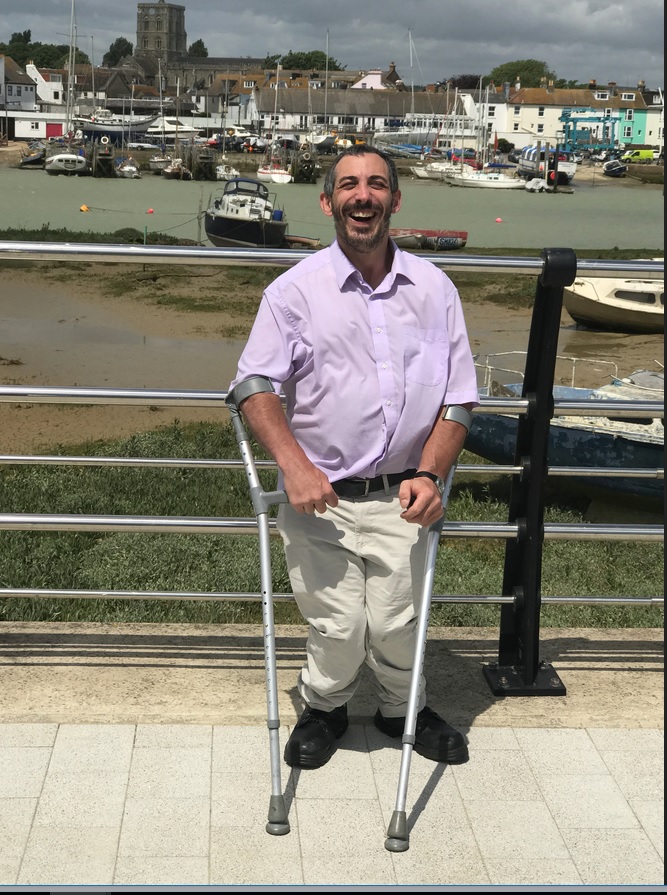 He says "There's nothing like making people laugh! I'm a bit of a funny and informative speaker, as I invite the audience to ask me questions and I don't take myself too seriously."
Stairs for Breakfast and Screw It, I'll Take The Elevator are a search for self-awareness, achievement, acceptance and love. Patrick has become by default a very good, inspirational public speaker. His ability to engage the reader and the listener is quickly apparent. Not many books set out to change perceptions and succeed in doing so. Patrick does it so joyfully.
http://stairsforbreakfast.com/reviews
Liz Coward:-
Liz Coward graduated from the University of Surrey with a BA in History and Classical Studies. She later trained to become a solicitor and practised in the South-East for ten years. In 2008, Liz graduated with an MA in Screenwriting. Since then she has had short films produced and her work has been broadcast on the BBC. Blood and Bandages is her first book. Liz lives on the South coast with her husband and son.
http://lifeon-shorehambeach.blogspot.co.uk/