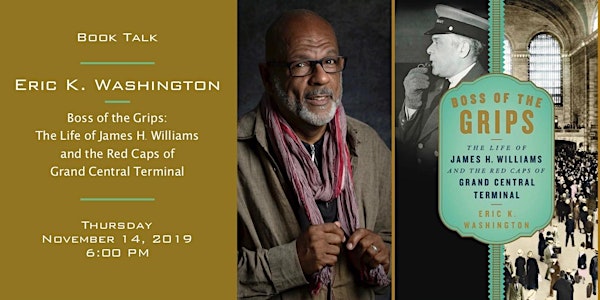 Author's Talk: Eric K. Washington Examines Race, Class & Labor
Location
New York City Department of Records and Information Services
31 Chambers Street
111
New York, NY 10007
Description
Historian Eric K. Washington discusses his debut biography, Boss of the Grips: The Life of James H. Williams and the Red Caps of Grand Central Terminal. Join us to explore the legacy of the chief porter - one of the most emblematic figures in the city's African-American community.
Books will be available for sale.

Please feel free to share this event with your colleagues and friends.

For more information about the author, please visit: https://www.ekwashington.com

Below a picture of James H. Williams, Otto Sarony Studio, ca. 1905. Courtesy of the Charles Ford Williams Family Archives.