Description
In her new domestic thriller, The Wife, Alafair Burke takes readers down a twisted path of shocking surprises.
Angela, and her celebrity husband Jason, have a seemingly ideal life until he's charged wtih inappropriate sexual conduct. It's all a misunderstanding, he assures her. Then a second woman comes forward and claims Jason raped her. Is he a sexual predator or a dupe in a larger play? No matter what, Angela promises to stand by her husband. But then.....
All is not what it seems in this labyrinthine novel of secrets, betrayals, vengeance, bitterness and murder, all told by an unreliable narrator. The ultimate question becomes: Just who is the monster and who is the victim?
Join Cap Radio Reads Monday, January 29, 2018, for a stimulating evening with novelist Alafair Burke. Her latest book, The Wife, is a domestic thriller in which defense attorney Angela, the wife, must decide if she believes her economist husband Jason and will defend him against accusations by two women from his past.
Journalist and interviewer Allen Pierleoni will interview Burke about the plot of The Wife, her law and writing careers, and what she's planning next. The Wife is a sequel to Burke's New York Times bestseller The Ex.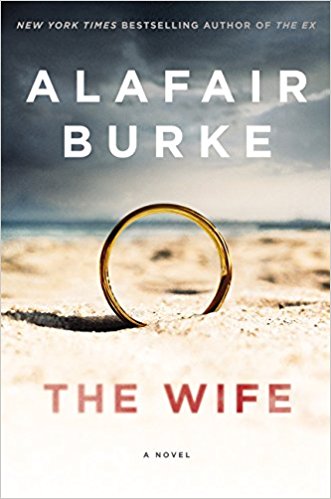 What: Author Alafair Burke on stage with interviewer Allen Pierleoni. Question and answer session with audience to follow.
Where: Capital Public Radio, 7055 Folsom Boulevard, Sacramento, California 95826
Cost: $30 (includes admission and a 30 percent-discounted autographed copy of The Wife) or $10 entry fee without a copy of the book.