"Authorize Yourself" 6 Week Book Writing Intensive Workshop

Tuesday, September 7, 2010 at 9:00 PM

-

Monday, October 11, 2010 at 10:00 PM (EDT)
Event Details
How to Avoid the Mistakes Most First Time Authors Make! Get Insider Secrets from Self-Publishing Expert's to Getting Started and Completing Your Book In Less Time Than Ever!
WARNING: Don't Even Think of Writing a Book Until You Attend this Workshop.
Hi, I'm Lucinda Cross and I've been doing business online since 2004 and have been an expert, author and speaker since 2009. In that short time, I have secured national media 30 Days after my book launch, tons of radio interviews, lots of speaking gigs and countless coaching clients. I cam active at the following sites which all is a result of my book success. CorporateMomDropouts.com, BusinessBabyShower.com, LucindaCross.com, Supermompreneur.com. I'm the author of one book and four eBook as well as several articles and other inspirational and motivational posts. I write for several top notch blogs and magazines, so I am here to support you 110%.
HERE ARE THREE OUT OF MANY MISTAKES MOST NEW AUTHORS MAKE WHEN WRITING THEIR BOOK.
Lack of Focus.

Many aspiring authors lack a clear plan for growth; no team support, and struggling with taking action, not aligned to the strategy, not held accountable, or simply too "busy". What if I told you I know a simple, yet actionable and strategic solution to help you get your book done in 6 weeks "for real"?

Being an Information Junkie

. What happens most times when an author is ready to write a book, they begin to do so much research and attend so many workshops or seminars about writing that they begin to get addicted to the information they gather, and never use it and they end up losing their idea, concept or authenticity.

Giving Up before you get started

. There is a battle going on mentally that stops us before we even start. 87% of self talk is negative, so we allow our own inner voice to sabotage us, by telling us that we cannot afford it; don't have time, not knowledgeable enough, just unsure of the future.
Take some time and think about all the reasons why you want to be an author and the reasons why you have not started. Make two columns and I bet you will have more on the reasons why you haven't started. The key is to be Bold and step out.
Here is a quick story:
Until I smothered the inner voice who was telling me, I am not worthy, no one cares, I am not capable of writing a book, is when the light began to shine and I completed the book before I could even complain. I was excited to spend my nights recording and writing my book. I did not have it in my budget to get started, I spent lots of money getting information from "experts", I had 2 kids under 10 years old, a house to clean, a business to run, a man to cook for, laundry to do, a mom to spend time with, a coach on my back to get it done, and guess what I thought I did not have time either. But I made time, I made time for my future, I made time in order to make space for growth, success, new opportunities and you can to.
Is this for me?
That is a great question and now that I have your attention, let me explain that

this is not for everyone

.  Answer these

3

 Questions…and the answer to these will determine if you need to continue reading the rest of this letter.
Are you able to stay focused enough on this one project for 6 consecutive weeks without excuses?

 

Without using excuses such as "I don't have time", "I am not a writer", "I don't know where to start", "this is too intense", "forget it I will do it on my own time".

Are you ready to be disciplined to put in the hard work, carve out "Me Time" and block out the distractions?

 

The most important piece of this workshop is YOU. You must believe in YOUR DREAM long enough and strong enough to say "No" to everyone around you who is trying to distract you, from getting to the finish line.

Are you able to come to class ready to take notes, take action, have fun and laugh during the journey?

 

You must be able to have a sense of humor so that during the rough times you can pull through, not beat up on yourself, be attentive and ask questions and most of all enjoy the process.
Start planning your Book Launch
You can expect the following to happen:
Complete your book with ease.

Write a book that attracts top publishers.

Write the kind of book that has a powerful impact on readers, a book they recommend to all their friends. 
Experience the transformation of becoming a successful author—national TV appearances, sharing the speaking platform with your mentors as an equal, being seen as the expert in your field, attracting ideal clients and customers, and experiencing the prosperity that a book can bring to your business and life.
I am committed to your success. I believe there is power waiting to pull forth through you. There is a road that power wants you to walk, a book that you are supposed to write, and a business that is waiting for you to open up. The time is now. 
Are you ready?
Grab your spot in my book writing intensive workshop now and have your book in your hands in less than 90 days

Picture this - You are all dressed up, you step out your car, walk towards your venue, you have paparazzi outside your venue taking pictures, you have media inside the venue waiting to write an article on you, the lights are dim, the stage lights are bright, and there are balloons and flowers everywhere, you have a big poster board image of your book on the stage and everyone is clapping and they have money to give you for signing their book….yes, you are attending your very own Book Signing Launch Party.
Now picture yourself with your book in your hand. There should be a huge smile on your face.  Take it from me, there is NOTHING and I mean nothing like opening up your first box of books and holding your finished book in your hands, knowing you now have the tool to make a difference, to change lives, take your business to a new level, make your dreams come true, with your name on it. Your name, Your book, Your product….get ready.
Let's get started now and you'll have your book done in less than 90 days, in your hands, with your name on it.
Completing your book can and will open the door to speaking, publicity, consulting, interviews and other new opportunities.
If so, you're in for a treat.... Introducing… drum roll please……
"Authorize Yourself" 
A Step By Step, 6-Week Book Writing Program for Starting and Completing a Successful Book! Learn How to Brand, Expose and Design your biz by Building a Powerful Platform with a Book!
(Yes, B.E.D Time Stories)
 ---------------------------------------------------------------------------------------------------------------------
This is what you will get to Experience as a new Author... 
A

tangible or downloadable

Book you can brag about

Establish yourself as an 

expert in your field

Build a 

loyal fan list 

who will hire and buy from you

Attract 

media interviews

, 

partners

, and

speaking engagements

Generate 

additional exposure

 to your business and traffic to your website or blog

Create new and additional revenue streams
Now, you can learn to write like the pros!
I will help you crystallize your book vision & bring clarity to your writing. Essential information for everything you need to know to take your book from thought process to the hands of your readers.
In this 6 -week book writing intensive workshop you will learn the "HOW":
How to turn your passion, expertise and industry know-how into a book.

How to bust through procrastination and distractions to write your book.

How to market your book to establish you as an industry expert.

How to turn your book into a business.

How to use your book to monetize relationships and create joint ventures.

How to come up with a winning title that speaks volumes.

How to turn your book concept from a Good Idea into a God idea!
You will have access to top notch publishers, editors, distributors and book writing experts to assist you  in getting " your book done" using the (B.E.D. Time Story) techniques that will attract media attention and clients.  Here's the program breakdown: (Be prepared to write your book by simply spending three hours a week for six weeks.)
Over the coming weeks we'll cover:
Tuesday September 7, 2010 (due to the holiday) – Pajama Jam- We are going to go right into the process with creating an outline, Writing out our goal, Choosing a subtitle (not a title) & Completing Part 1 workbook, Guest Expert 

Monday September 13, 2010 - Tea and Coffee Night – Identifying target audience, Guest Expert, Gathering Resources, Writing Workshop.

Monday September 20, 2010 – Burn the midnight oil- Putting all the pieces together: The process, the planning and the writing.

Monday September 27, 2010– Pump it up- Guest Expert, Writing workshop, Media Outlets.

Monday October 4, 2010- Insomnia- Writing workshop, Domains, ISBN's, Copywriting, Marketing.

Monday October 11, 2010- Work it out-Guest Expert, Writing Workshop, Layout, Formats
2 Bonus calls (Guest Speakers, wrap up and writing workshop)
Using the B.E.D Time Story Method You Will Have Everything You Need To Get Into Action Quickly... Regardless Of Whether You Want to Publish a Physical Book, eBook or take your Self-Published Book to a Traditional Publisher.
Here's what you'll get:
Live trainings via webinar. This class will be as interactive and will provide you with the visuals.

Fill-in-the-Blank Book Template

How to get Book Testimonials guideline

Proposal Guideline

Access to Experts who charge thousands for no additional cost

Group Q&A Calls where I will help you troubleshoot and provide feedback

'Me Time" Coaching Calls where I will work with you personally

A Press Release and Media Alert Template 

Additional unadvertised Goodies from our Guest Experts to help keep you on track and create the results you want 
Some of the bonuses include:
30 Day Focus Timeline

Book Writing Tips for Nonfiction

Book Writing Tips for Fiction

How to create a 2 page Book Proposal

Book Writing Template

10 Step Title Report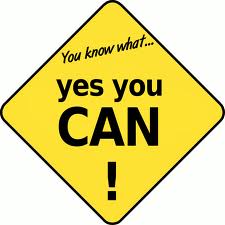 If you have any concerns holding you back, read this:
1. "I can't write." I'll show you seven rules that will transform your writing when you apply them. You will also be given resources to speak your book if your not a writer.
2. "I don't have the time." I have a writing balance schedule that you will follow to help with balancing your life and your book project.
3. "I feel uneasy about investing my money right now." A book can be one of the best investments you've ever made. I see it time and again with my authors who can make thousands of dollars in sales from the sale of one single book.
4. "I don't know where to begin." We'll cover all of that in the sessions.
5. "I'm not sure I can commit to every meeting every session." Here's the one reason not to do the course. This is serious and it is similar to taking a winter course in college. It's fine if you have or had commitment issues in the past and I am happy to hold you accountable. But if you're not willing to step into your power, don't take the course. It would be a waste of your money and both of our time.
6. "What if I don't complete my book in time?" This is not a race and you will have access to recording for FREE. I'm committed to helping you complete your book, not just start it.
If you're committed to your success, so am I.
I Don't Want To Rush...
I see it happen all the time, where you don't want to rush into things. I put it like this, what did you do 6 weeks ago, and 6 weeks before that, and before that? If you don't write it NOW, chances are very good that you won't write it all. In this Age of Microwave Information, someone like you gets hundreds of ideas a day and it's getting harder and harder to pen things down, focus and go the long haul.

It all balls down to whether you're just "Talkers" while others are" Doers". Doers are the authors, Doers are the Business Owners, Doers are the Entrepreneurs, Doers are people who value their time and invest in themselves.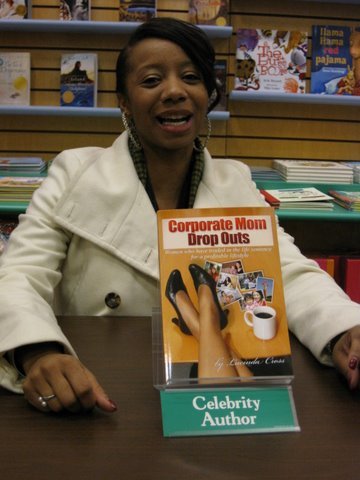 Get ready for new opportunities! You will gain new respect from clients, prospects and people you meet. It puts your brand at the top and opens the door for being in conjunction and not in competition with other experts and authorities. Get ready to step into your greatness!
It doesn't take much success to 
get a return on your investment
How can I get a return on my Investment?
In a matter of a few clicks you will be on the road to making money and gaining visibility from your book and expertise. Here are the products you will be able to create during this intensive and here is an estimate of how much you will be able to charge for them.
1.      Ebook - $20 or more
2.      Physical Book-$15 or more
3.      Journal - $15 or more
4.      Audio books - $47 or more
5.      Seminar/Workshop - $297 or more
Once you're an author and show people your book, you may see a return in several ways, yes multiple streams of income.
For example…just ONE huge media connection will get you exposure that is priceless, TV, Blog, Online and Syndicated Radio, Magazine or Newspapers.
View this clip:
… One paid speaking engagement for $500 - $1000 each
…just One contract who agree to pay you $300 
…just 15 copies of the eBook version for $20.00
Guest Speakers Include: 
Dan Poynter- The Self-publishing Godfather
Dan Poynter fell into publishing. He spent eight years researching a labor of love. Realizing no publisher would be interested in a technical treatise on the parachute, he went directly to a printer and "self- published." The orders poured in and he suddenly found he was a publisher himself.
Dan has produced more than 76 books and revisions so far, of which some have been translated into Spanish, Japanese, Russian, British-English and German. Over the years, Dan has developed a system of writing that makes it all so easy and fun. His books are loaded with facts and figures and contain detailed inside information. They are always up-to-date because he revises them before going back to press. Dan has sold millions of his books, including several best sellers, for tens of millions of dollars in sales. Many of his books sell at the rate of 10-20,000 copies per year, every year.  
Peggy McColl's book "Your Destiny Switch" not only hit #13 on the New York Times Best Seller List for hardcover advice, but also #3 on Barnes & Noble and #2 on Amazon, just behind Harry Potter. In less than a week, Peggy sold more books than 95% of authors sell in their lifetimes and surprisingly, it cost her practically nothing to do it! Want to discover how she did it ... and how you can use her strategies to make your own book a bestseller? Peggy will be discussing her proven formula for creating bestsellers. Regardless of where you are in the publishing process...whether your book is still in the idea stage ...just published ... or even if it's been out for years. 
Andrew Morrison is the President of Small Business Camp. The company provides high-impact marketing strategies for entrepreneurs, executives and non-profit leaders. Andrew has as trained thousands of entrepreneurs from Hawaii to Nigeria and appeared on Oprah. He is here to help you get your book done.
Kathleen Gage, CEO and founder of Turning Point, Inc. and Maxwell Publishing is a bestselling author, keynote speaker, and an internationally recognized Internet marketing and publicity expert for speakers, trainers and authors.
She works with professionals who want to learn how to package their expertise and knowledge into money making products and service. She does this by teaching them eProduct development, Internet marketing, multi media program development, self-publishing skills, teleseminar development and developing mentoring courses that they can offer their clients.
If you are a success and spiritually minded professional who realizes your purpose is to make a difference in the lives of others through books, information products, seminars, tele-seminars, coaching and mentoring programs, you don't want to miss this workshop.
Mike Michalowicz (pronounced mi-CAL-o-witz) started his first business at the age of 24, moving his young family to the only safe place he could afford - a retirement village. With limited resources and no experience, he systematically bootstrapped a multi-million dollar technology business, sleeping in conference rooms to avoid hotel costs. After selling his first company, Mike launched a new business the very next day, and in less than three years, sold it to a Fortune 500. With his newest multi-million dollar venture, Obsidian Launch, he grows authors and experts into industry superstars.
Sophfronia Scott has nearly twenty years of experience as a professional writer. She honed her craft working with some of the best (and toughest) editors in the world during her career at "Time" and "People" magazines.
Sophfronia holds a bachelor's degree in English from Harvard. In her current position as executive editor of The Done For You Writing & Publishing Company, Sophfronia helps entrepreneurs and speakers to write and publish books to promote their businesses. Her latest work is the bestselling book, Doing Business By the Book: How to Craft a Crowd-Pleasing Book and Attract More Clients and Speaking Engagements Than You Ever Thought Possible.
Kamy Wicoff is an author and literary salonierre.  Her first book, I Do But I Don't: Why The Way We Marry Matters (Da Capo, 2006), was an LA Times Bestseller and was featured on CBS Sunday Morning, NPR's "On Point," The CBS Early Show, The Christian Science Monitor, The San Jose Mercury News and in other major media outlets.  She currently hosts The New York Salon of Women Writers with the author, editor and critic Nancy K. Miller.  Founded in London in 2003 by Kamy and the late biographer Diane Middlebrook, the salon brings women writers together to discuss the craft and business of writing.  The salon also has branches in London and San Francisco
Are you excited yet? Did any Book Ideas Pop in Your Head? Do you see yourself signing books with your name on them?
The process is very simple and you could get started writing your book on your own. But here you are provided with an accountability partner, lessons in bit size pieces that provide big time results. As your Mentor I will take you by the hand and show you the way, the way to do it and get it done without stressing yourself out. Keep in mind, with this workshop in the next 6 weeks you will be well on your way to a complete manuscript that you have the freedom to self publish or present it to publishers.
Every lesson and bonus report is strategically created in such a way, that each bite size action step you take you'll see big time results...
1

Short And Sweet

Each session will include a lecture from the presenter and then a 3-5 page action lesson. This will help with organizing the information, digesting it and making sure you are clear on WHAT TO DO. You will read, take notes, print out the lesson if you like and place it in your "Book in a Bag" binder.

2

Face book Group Forum.

Every day there will be a new tip, technique, bit of advice for you. This will help with encouragement, confidence and to help push you forward. We want to make sure you are balanced and focused. This way you can stay motivated and ready to show up prepared to the next session.

3

60 minute Conversation like Lectures.

Every session we will have a guest expert to join us. You will have the opportunity to send your questions and answers in early to ensure that they get answered during the call. The calls will be lecture style but conversational, we don't want to bore you or cause you to go into an information burn out. The experts that are chosen all are equipped with fire. They are willing to give you 6 minutes of their time. Each session will be action based and is formatted to provide the HOW and the WOW. (keep in mind these experts get paid big bucks to coach for 60 min)

4

Overflow Session. 

After each session we will have an Overflow call with Lucinda, in which the lines will be open and questions can be asked. This will give you the opportunity to discuss your concerns and get clear on the lesson given and to prepare for the lesson ahead. My goal is for you to receive value and see real progress in completing your book, eBook or journal.

5

Accountability.

You will be assigned an accountability partner, all information will be confidential within the group and everyone is required to sign the confidentiality report before the workshop begins. As accountability partners you will connect 2x a week and check on each other to make sure that you are getting your assignments done and moving towards completion.
You can only learn what your teacher knows and at the level of knowledge they possess, that's why I have reached out to six of the BEST and Dan Poytner alone, has experience stemming back to the 60's. My mission is not to get rich off of your learning experience but to make sure you don't have to go through what took me and many of the experts' years to accomplish. Each one Teach one. If I have shifted hundreds of moms with my book Corporate Mom Dropouts than I can only imagine what you can do.
It is for that reason that only that I am only charging $497, $297, just $197. This is the affordable price because I know you may have some second thoughts. I understand I have invested in people who called themselves experts, who promised to give me the blueprint, who said they would show me the way, some of the investment was worth it and some of it seemed like a scandal. I'm going to make it EASY. I'm going to make it affordable for every budget.
The workshop is 6-weeks in length; you can cancel anytime you choose. If you're not seeing progress, then it doesn't cost you anything further.
(Warning: This workshop will not be LIVE after October; it will be made into an info product.)
No risk guarantee
30 DAY GUARANTEE: Refund is available anytime for the next 2 weeks. Send me an email if you are not satisfied for any reason. Fair is fair so let's value each other.
Join Now The Group of Authorized Personnel and get ready to plan your Book Launch Event
Yes, Lucinda I am ready to do this, I realize the time is now and the value is priceless.
I understand I will receive access to the private Face Book Group and will receive my "Book In A Bag" Welcome Kit.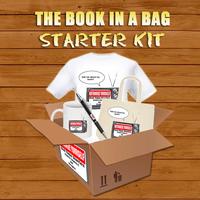 When
Tuesday, September 7, 2010 at 9:00 PM

-

Monday, October 11, 2010 at 10:00 PM (EDT)
Add to my calendar
Organizer
Lucinda Cross is the author of Corporate Mom Drop Outs. She will guide you through unique self-discovery and your own business start-up.  Are you ready to create the business of your dreams?  Are you ready to feel excitement about creating a lifestyle, and business that expresses your unique passion, personality, and purpose?   Lucinda's innovative methods provide pathways through the vital processes of self discovery, decision making, and the actual start up or expansion of your own business.