Description
Author Talks: The Importance of Multicultural Children's Books
There is a need for more multicultural books which reflect the diversity of our world. Three authors from different backgrounds will discuss their inspiration, writing process, and how they empower families and communities.
If you are an author, teacher, or community advocate, join us at our inaugural event to be inspired and empowered to change the face of children's literature.
Free and open to the public.
Authors
---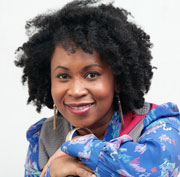 Sulma Arzu-Brown is a proud Garifuna woman born in Honduras, Central America. She came to New York City at the tender age of six. Se served as Executive Director of the Garifuna Coalition, USA Inc., a not-for-profit organization whose mission is to serve as an advocate, a resource and a forum for the Garifuna people living in New York City.; She is currently the VP of Operations for the New York City Hispanic Chamber of Commerce. ​Sulma Arzu-Brown is married and the proud mother of two daughters. She's the author of "Bad Hair Does Not Exist."
Website: www.nopelomalo.com / Instagram: nopelomalo_sulma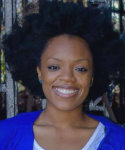 Trashina Conner is a native of Saginaw, Michigan. She's a graduate of Howard University. Currently, she's a teaching artist as well as a professional dancer. She's the author of "18 Ingredients to Make Daddy." It was written to encourage relationship-building between fathers and their children.
---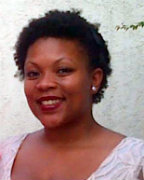 Maureen Boyer was born in Port-au-Prince. She grew up among musicians, painters, sculptors, writers and philosophers. At the age of 12, she moved to New York City. She attended Dickinson College. In December 2009, she moved move back to Haiti - two weeks before the earthquake on January 12th. She has worked as a Communications personnel for several NGOs, as well as a writer for Magic Haiti, Haiti's top tourism-based magazine. She's the author of "Where is Lola?"
Instagram: @thirdworldgirl
---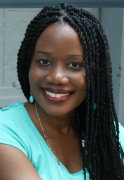 Cindy Similien-Johnson is a Haitian-American Author guided by the principle: "Live to love; work to improve the lives of others; and, create a legacy." A recent recipient of the Caribbean Life Impact Award, Similien-Johnson's literature celebrates Caribbean and Caribbean-American identities and cultures. She founded CSJ Media Publishing to "inspire, encourage, and empower through the written word." She is a columnist for the Haitian Times. A graduate of Barnard College-Columbia University, Similien-Johnson is also the founder of Goal Chic, an initiative that empowers women and girls. She's the author of "Haiti Is."
Website: www.csjmediapublishing.com / Instagram: @csjmediapublishing
---
Author Talks is a space where authors from different backgrounds come together to talk about topics, ranging from multiculturalism to literary activism. It is a place where writers can communicate, collaborate, and change their communities, locally and globally. To learn more, visit www.csjmediapublishing.com.
Author Talks is co-sponsored by:
CSJ Media Publishing - Inspire, encourage, and empower through the written word.
Trendy Tripping - Meet. Connect. Create. Space for connectors, innovators and creative minds.