Author Talk: Wherever There's A Fight: The Struggle for Civil Rights in Cal...
Description
Wherever There's a Fight: How Runaway Slaves, Suffragists, Immigrants, Strikers, and Poets Shaped Civil Liberties in California captures the sweeping story of how freedom and equality have grown, from the Gold Rush to the precarious post-9/11 era.
Authors Elaine Elinson and Stan Yogi uncover some of the little-known stories of Californians whose struggles shaped civil rights, people like Charlotte Brown who challenged race discrimination on a San Francisco street car 100 years before Rosa Parks. The authors will share stories of Sacramento-area civil liberties crusaders too.
The State Library's noon-time talks are casual gatherings in a spectacular setting. Located a block from the State Capitol, the library is among the state's finest examples of neo-classical architecture. Feel free to bring a bag lunch.

About the Authors: Elaine Elinson researches civil rights history for the National Park Service and was the communications director of the ACLU of Northern California for more than two decades. She is a coauthor of Development Debacle: The World Bank in the Philippines.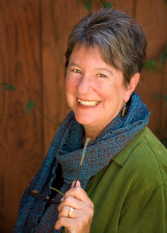 Stan Yogi managed development programs for the ACLU of Northern California for fourteen years. He is co-author of the newly published children's book Fred Korematsu Speaks Up and coeditor of two books, Highway 99: A Literary Journey through California's Great Central Valley and Asian American Literature: An Annotated Bibliography.