Description
Looking Like the Enemy: Japanese Mexicans, the Mexican State, and U.S. Hegemony, 1897-1945 with Jerry Garcia
Tuesday, May 16th
5:30-6:30 p.m. (small group discussion)
6:45-8:30 p.m. (Presentation, Q&A)
Explore the Japanese Mexican experience during World War II and learn how it was markedly different than the Japanese American experience in the United States. Dr. Jerry Garcia from Northern Arizona University shares how the Japanese negotiated a distinct space within Mexican culture where Japanese identity and ethnicity was maintained and rarely challenged due to a perception that the Japanese displayed markers of whiteness that were associated with western imperialism and power. Examine how the Japanese adjusted during turbulent and transformative periods in Mexican history and the over-arching policies of the U.S. regarding Japanese immigration throughout the Americas.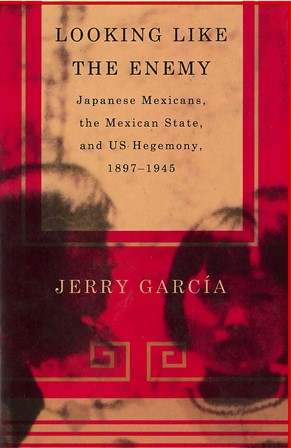 About Jerry Garcia
Dr. Jerry Garcia was born and raised in Quincy, Washington. Dr. Garcia received his BA and MA at Eastern Washington University and Ph.D. from Washington State University. He has had academic appointments with Iowa State University, Michigan State University, and is the former Director of the Chicano Education Program and the College Assistance Migrant Program at Eastern Washington University. He currently teaches with the Ethnic Studies Program at Northern Arizona University. Dr. Garcia's research focus is on Chicano History, Latin American History, History of Mexico, Asians in the Americas, immigration, empire, masculinity, and race in the Americas. Dr. Garcia's most recent book is Looking Like the Enemy: Japanese Mexicans, the Mexican State, and U.S. Hegemony, 1897-1945 (2014). His forthcoming book, We Are Aztlan! Chicanx Histories in the Northern Borderlands is due to be released March 2017 by Washington State University Press.
This program is made possible by the National Endowment for the Humanities and are part of the Humanities and the Legacy of Race and Ethnicity in the United States Initiative.