Join Tabitha Brown a.k. a. "America's Mom" as she shares how to create a life rooted in kindness and love for ourselves and others.
About this event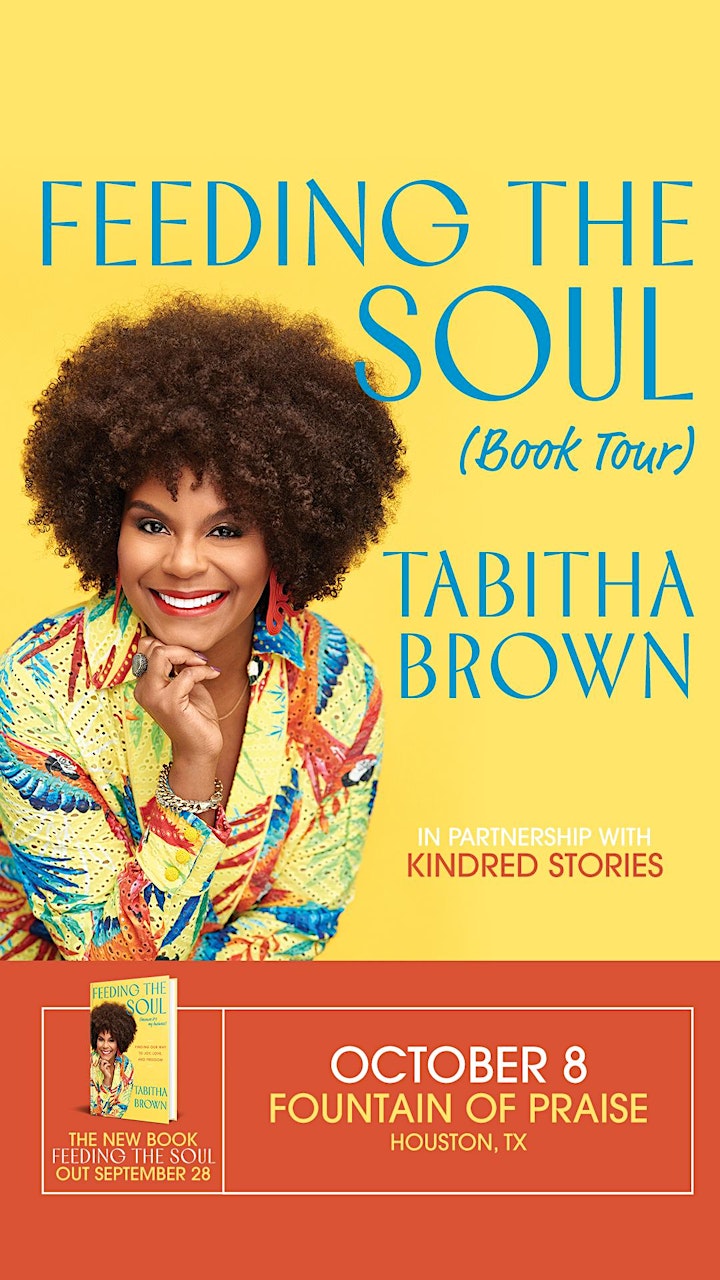 Presented by Kindred Stories and Metamorphosis Conference.
Doors open at 6:00 PM CST.
You are seen, you are loved, and you are heard!
Before Tabitha Brown was one of the most popular personalities in the world, sharing her delicious vegan home cooking and compassionate wisdom with millions of followers across social media, she was an aspiring actress who in 2016 began struggling with undiagnosed chronic autoimmune pain. Her condition made her believe she wouldn't live to see forty--until she started listening to what her soul and her body truly needed. Now, in this life-changing book, Tabitha shares the wisdom she gained from her own journey, showing readers how to make a life for themselves that is rooted in nonjudgmental kindness and love, both for themselves and for others.
Tabitha grounds her lessons in stories about her own life, career, faith, and family in this funny, down-to-earth book, built around the catchphrases that her fans know and love, including:
Hello There!: Why hope, joy, and clarity are so very needed
That's Your Business: Defining yourself, and being okay with that
Have the Most Amazing Day . . . : Choosing joy and living with intention
But Don't Go Messin' Up No One Else's: Learning to walk in kindness even when the world doesn't feel kind
Like So, Like That: Living life without measurement
Very Good: Living in peace and creating good from the bad
Rich with personal stories and inspirational quotes, and sprinkled with a few easy vegan recipes, Feeding the Soul is a book to share--and to return to when you want to feel seen, loved, and heard.
Each ticket includes a copy of Tabitha's book, Feeding the Soul (Because It's My Business, and will be available for pick-up at the event.
LIMITED CAPACITY EVENT. MASKS ARE REQUIRED FOR ENTRY TO THE VENUE.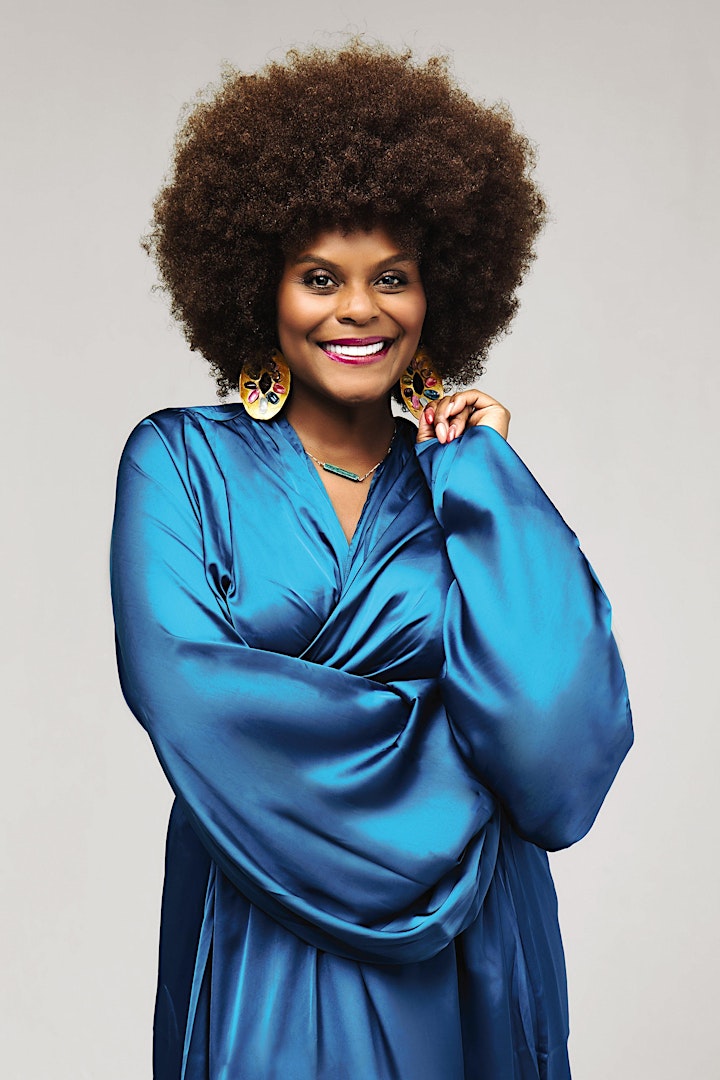 About the author:
Tabitha Brown literally and metaphorically satisfies the hunger of millions with her unique approach to veganism and her wholesome, comedic personality. Whether it be a new recipe, acquiring some imparted wisdom, enjoying a laugh, or melting away to a soulful, soothing voice, Tabitha Brown is home base. The North Carolina born actress, vegan lifestyle personality, mother, and wife, has amassed over 11 million followers across platforms, gaining 2 million followers over a five-week period on TikTok, earning her the coined title of "America's mom." Brown's unique journey to veganism highlights the intersection of personal discovery, food, and health. With a passion for acting, Brown traveled around the States to pursue her career. She landed notable theatrical features including NBC's hit comedy Will & Grace, ABC drama Switched at Birth and Showtime's The CHI.
Brown has developed a role for herself, with her own script, direction, and audience. An unconventional way to rise to stardom, Brown paved a path to achieve her dream of being in front of a camera without sacrificing – and, in fact embracing – who she is and the unique, wholesome qualities that make her Tabitha Brown.
About Kindred Stories:
Kindred Stories is here to give kids and adults alike a space to explore the wide-open world of literary content and creative works fashioned by black and brown hands. We are a bookstore committed to amplifying Black voices and bringing diverse stories from throughout the African diaspora to our local community in Houston, TX. We will be located in the Third Ward neighborhood, where we'll provide a well curated offering to edify the swelling appetites for authentic stories as told by those who have lived them. Learn more about Kindred Stories and shop our online book collection at www.kindredstorieshtx.com.
About Metamorphosis Conference:
For over a decade, Metamorphosis Conference has positively impacted the lives of thousands of women. Through a unique blend of ministry, personal enrichment and outreach, women are presented with an inspirational experience and opportunity to access the tools needed to transform their lives! Our mantra is spiritual empowerment coupled with practical application. We are dedicated to the improvement of women's lives globally. Visit www.metamorphosis.org to learn more.
Organizer of Author Talk: Feeding the Soul (Because It's My Business) with Tabitha Brown