Sales Have Ended
Registrations are closed
Thank you for signing up. We are looking forward to hosting you!
Sales Have Ended
Registrations are closed
Thank you for signing up. We are looking forward to hosting you!
"My name is my identity, and must not be lost." Lucy Stone, 1855
About this event
Join us on Thursday, September 23, at 5:00pm to hear author Katherine Sherbooke tell the remarkable story of Lucy Stone (1818-1893), a Victorian woman who outraged her contemporaries—and helped change the course of women's history. In a period when it was legal for men to beat their wives, and scandalous for women to speak in public, Stone stood up and spoke out. Boldly defying one convention after another, she attended college, lectured to mixed audiences against slavery, refused to take her husband's name, and even removed the word "obey" from her marriage vows.
Join us for a fascinating talk—and bring your questions for a live Q&A session with the author. This event will be a live-streamed talk from the Sargent House Museum in Gloucester, Mass., the 18th-century home of Judith Sargent, one of America's earliest proponents of women's rights.
Donations are encouraged.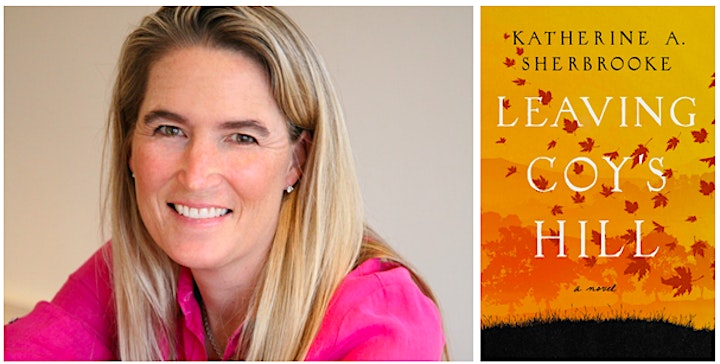 Leaving Coy's Hill, a novel based on the life of Lucy Stone, is a New York Times 2021 summer reading recommendation. Sherbrooke is also the author of Fill the Sky, a finalist for the May Sarton Award for Contemporary Fiction, the Foreword Indies Book of the Year, and the winner of the Independent Press Award. She is Chair of the GrubStreet Creative Writing Center in Boston.
Judith's Salon
Women's History, Voices, and Issues
This talk is the first in a new series, Judith's Salon, which will feature online lectures and conversations about famous, and obscure women, and their contributions to history.
So, what's a salon?
Historically, "salons were organized gatherings hosted in private homes, usually by prominent women. Individuals who attended often discussed literature or shared their views and opinions on topics from science to politics. The salons consequently became an important source of political ideas and revolutionary sentiments. Salons were usually assembled in a reception room, such as a lounge, library or parlor, though smaller gatherings were occasionally held in the host's bedroom. Most began with a reading of some kind, usually from a new or newly discovered novel, essay or philosophical text. Discussion proceeded from there, often led or encouraged by the salonnière." (From Alpha History - The Salons)