Description
Grandchamps Author Spotlight is an open discussion of literary works where writers, scholars, and folks of the community gather for a conversation over Haitian fare.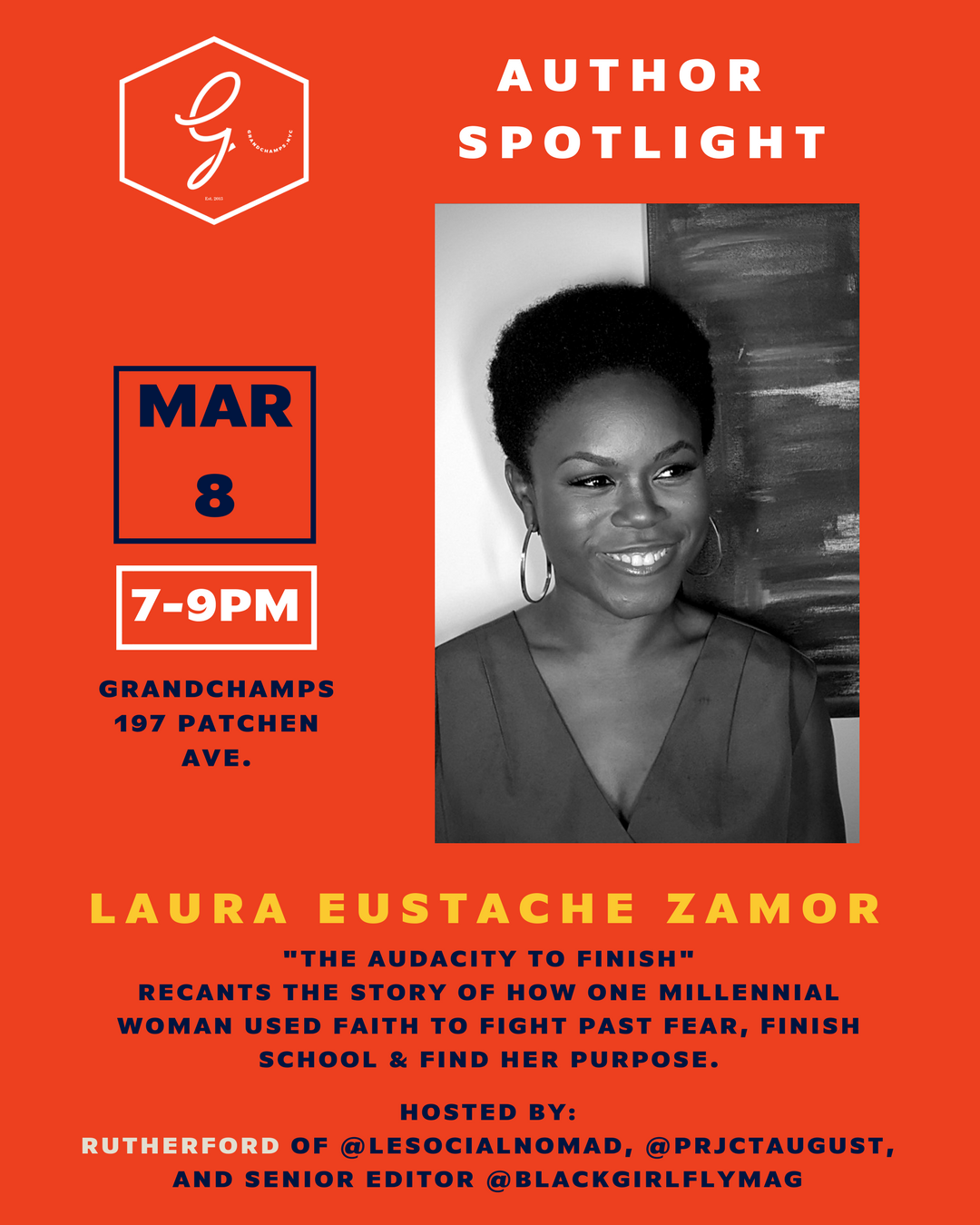 Program
7pm: Book signing
8-9pm: Q&A with book discussion
Hosted by Rutherford of @LeSocialNomad, @PrjctAugust, and senior editor @BlackGirlFlyMag.
Author
Laura Eustache Zamor is a school counselor, writer, and educator. She is the founder and director of LaurasLetters INC., a grassroots counseling initiative for Haiti, where she focuses on the personal-social-emotional development of students. She lives in NYC with her husband and two children. Visit her at www.LaurasLettersINC.com.

About The Audacity to Finish
At the peak of her academic career on the Binghamton University campus, Laura Eustache was a second-year resident assistant, university newspaper writer, student association leader, and 3.9 GPA rising senior. But her world would soon come to a screeching halt when she returned to finish in the fall of 2007. Suffering from intense dizzy spells, disorientation, and feelings of suicide ideation, Laura would be forced to withdraw and spend the next four years of her life recovering. The Audacity to Finish is the recanting of one millennial woman's journey from the depth of a spiritual attack and depression to the height of returning to finish her degree, discovering her purpose, and starting a family.