Description
Grandchamps Author Spotlight is an open discussion of literary works where writers, scholars, and folks of the community gather for a conversation over Haitian fare.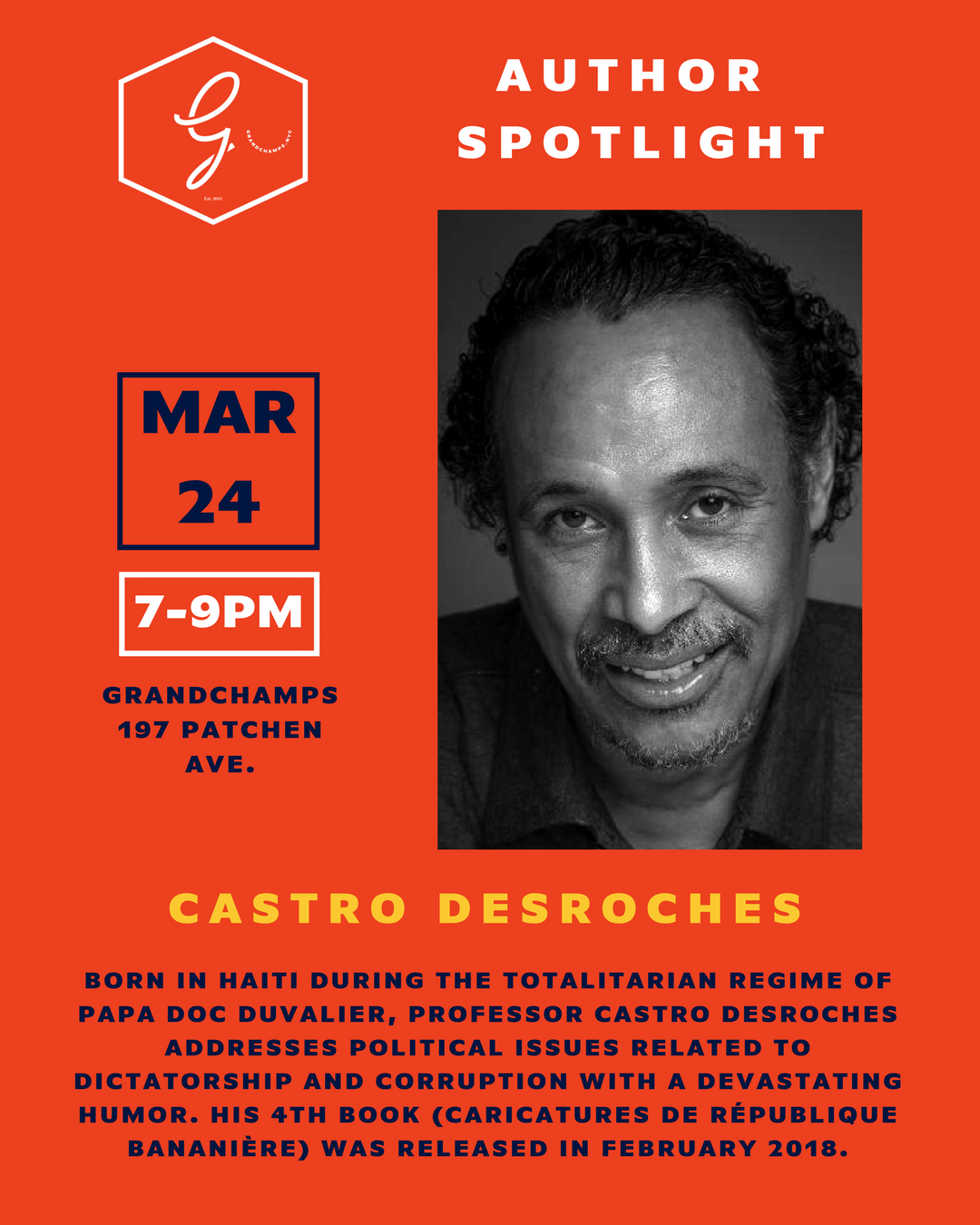 Program
7pm: Book signing
8-9pm: Q&A with book discussion
Author
Castro Desroches was born in Haiti during a night of curfew under the totalitarian regime of François Duvalier. He has taught social studies for several years in his native country before relocating to the United States. He studied at Brooklyn College and at the Graduate Center and has been teaching French at the State University of New York for the past 13 years. He is the author of 4 books: Les Enfants Malades de Papa Doc (2015), Chronique de la Décadanse du Chef Suprême (2016), L'Avènement au Pouvoir du Professeur Leslie Manigat (2017), Caricatures de République Bananière (2018).