Description
Day Kimball Hospital Woman's Board Presents:
An Evening with Joann Mead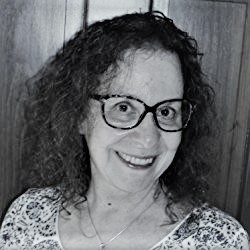 ---
Joann Mead is a writer, teacher, and researcher. Her first biocrime novel, Underlying Crimes, was inspired by her published research on disasters and emerging threats. Joann brings a unique perspective from teaching science in four countries: United States, England, Russia, and Zimbabwe, and from working in the biotechnology and medical research fields.
Underlying Crimes is a mystery and crime story set in a corrupt New England state. Her second novel, Tiger, Tiger, is a cautionary tale: a sexy lab researcher and her bioterrorist lover plot a 9/11 style attack with their lab-manipulated super-lethal, "tiger flu," targeted at the United States.
Please join us for an engaging evening!
Hearty appetizers and desserts will be served. B.Y.O. B. + Corkscrew
Author Night events sell out and sell out quickly. Reserve your ticket today.
Questions? Contact Arlene Baril at 860-774-5802
www.wbdkh.org
womansboarddkh@gmail.com