Description
Please join the DAR Library for a free lecture with Robert McDonald, author of Confounding Father: Thomas Jefferson's Image in His Own Time.

Of all the founding fathers, Thomas Jefferson stood out as the most controversial and confounding. Loved and hated, revered and reviled, during his lifetime he served as a lightning rod for dispute. Few major figures in American history provoked such a polarization of public opinion.

In this fascinating book, historian Robert M. S. McDonald explores how Jefferson, a man with a manner so mild some described it as meek, emerged as such a divisive figure. Bridging the gap between high politics and popular opinion, Confounding Father exposes how Jefferson's bifurcated image took shape both as a product of his own creation and in response to factors beyond his control. In the first fifty years of independence, Americans' views of Jefferson revealed much about their conflicting views of the purpose and promise of America.
Robert M. S. McDonald is Professor of History at the United States Military Academy. He is the author of Confounding Father: Thomas Jefferson's Image in His Own Time (2016) and editor of Thomas Jefferson's Military Academy: Founding West Point (2004), Light & Liberty: Thomas Jefferson and the Power of Knowledge (2012), and Sons of the Father: George Washington and His Protégés (2013). He lives in Cornwall-on-Hudson, New York, with his wife, Christine, and their children Jefferson and Grace. The DAR Library is pleased to welcome Robert McDonald to the Author Lecture Series.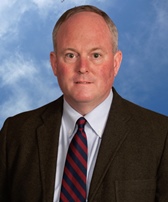 Getting to the DAR:
The nearest Metro is either Farraugut North (Red Line) or Farragut West (Orange Line). With exiting Farragut North you would take the 17th St., NW exit, and then contniue a few blocks down towards D St., NW, where the entrance to the DAR is located.
2-hour metered parking is available on the street outside the DAR headquarters on both D St. and C St., NW.