Description
Join Author of Alpha Girls, Julian Guthrie, for a Fireside Chat with
Magdalena Yesil, Founding Board Member and Investor Salesforce and Board Member Informed, SoFi, Smartsheet and Zuora


Julian Guthrie will take you behind the closed doors of venture capital, and share the lives and careers of four women who were largely written out of history - until now. These women, juggling work and family, shaped the tech landscape we know today while overcoming unequal pay, actual punches, betrayals, and the sexist attitudes prevalent in Silicon Valley and in male-dominated industries everywhere. Despite the setbacks, they would rise again to rewrite the rules for an industry they love. Guthrie reveals their untold stories.
Julian will be joined by an alpha girl from the book, Magdalena Yesil, to share her story in a candid conversation on our stage. Magdalena arrived in America from Turkey with $43 to her name, went on to receive her electrical engineering degree from Stanford, founded some of the first companies that commercialized internet access, and helped Marc Benioff build Salesforce. Julian will highlight her story and so much more in this fireside chat. Learn how the alpha girls found ways to survive and thrive in the cutthroat, high-stakes, male dominated world of Silicon Valley, and how you can too!
OUR SPECIAL GUESTS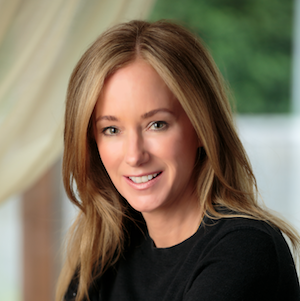 Julian Guthrie, NYT Best-Selling Author, Award Winning Journalist, Keynote Speaker
Julian Guthrie is a best-selling author, keynote speaker and journalist. She is the author of four books, including two national best sellers. Her latest book, Alpha Girls, is the untold story of pioneering women in Silicon Valley. Described as Hidden Figures meets The Social Network, Alpha Girls – released April 30 - is the story of the real unicorns of Silicon Valley, the women who bucked the system and found ways to survive and thrive in the cutthroat, high-stakes, male-dominated world of Silicon Valley. The book explores the rise of such companies as Facebook, Tesla, Oracle, Trulia, Imperva, F5 Networks, Acme Packet, ForeScout, Google, Salesforce and more – all through the eyes of trailblazing "alpha girls" of Silicon Valley.
Ms. Guthrie's NYT best-seller "How to Make a Spaceship: A Band of Renegades, an Epic Race, and the Birth of Private Spaceflight" released in September 2017, tells the story of an unforgettable cast of characters who dreamed of getting to space without the government's help. Virgin Group founder Richard Branson wrote the foreword, and Prof. Stephen Hawking wrote the afterword. This cast includes aviators, test pilots, engineering school dropouts, plucky entrepreneurs, NASA retirees, billionaires, and a particularly determined space geek named Peter Diamandis who refused to give up on his outsized dream.
Ms. Guthrie's second book, "The Billionaire and the Mechanic: How Larry Ellison and a Car Mechanic Teamed Up to Win Sailing's Greatest Race, The America's Cup," was published in 2013 and was a national best-seller. It was one of Forbes Magazine's top ten nonfiction books of 2013. Ms. Guthrie spent over a year interviewing Larry Ellison.
As a journalist for twenty years at the San Francisco Chronicle, she won numerous awards, including the Best of the West Award and the Society of Professional Journalists' Public Service Award. Her feature writing and enterprise reporting were nominated multiple times for the Pulitzer Prize.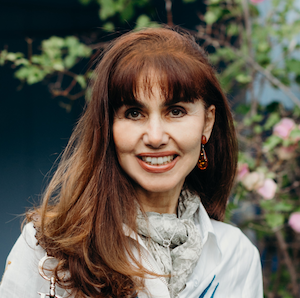 Magdalena Yesil, Founding Board Member and Investor Salesforce and Board Member Informed, SoFi, Smartsheet and Zuora
Magdalena Yesil is a serial entrepreneur and investor of many of the world's top technology companies, including Salesforce, where she was the first investor and founding board member and served on the board of the company post its IPO. Her current startup, Informed, uses machine learning to automate document collection, analysis and data extraction, serving the financial services industry.
Magdalena's investing career started at US Venture Partners, where as a general partner, she oversaw over 15 investments. She went on to establish
Broadway Angels, an angel group of female investors. She is a technology pioneer who started her career as a semiconductor design engineer. Her multiple decades in Silicon Valley evolved with the technology industry, covering semiconductors, computers, software, online services, Internet access, e-commerce infrastructure, SaaS and consumer Internet. Magdalena founded three companies in succession, dedicated to commercializing Internet access, e-commerce infrastructure, and electronic payments. Her entrepreneurial work with UUnet, Cybercash and MarketPay earned her the Entrepreneur of the Year title from Red Herring Magazine. Magdalena currently serves on the boards of SoFi, Zuora and Smartsheet. She received the 2017 Fearless Leader award from WomenOnBoards. Her book Power UP! How Smart Women Win in the New Economy, where she shares her learnings for success in the technology industry, was released in November 2017.
She is proud to now be declared an Alpha Girl.
Brought to you by: