Description
In partnership with the Natural Resources Defense Council (NRDC), Chicago Public Library is pleased to welcome author Elizabeth Rush for a conversation about her new book Rising: Dispatches from the New American Shore. The conversation will be moderated by NRDC Senior Policy Analyst Rob Moore, whose work focuses on water-related impacts of our rapidly warming climate, including the rising risks of flooding and the effects of sea-level rise.
Doors to the Cindy Pritzker Auditorium open at 5 p.m. and seating is available first come, first served. Program begins at 6 p.m. Books will be available for purchase from Bookends and Beginnings and the author will autograph books at the conclusion of the program.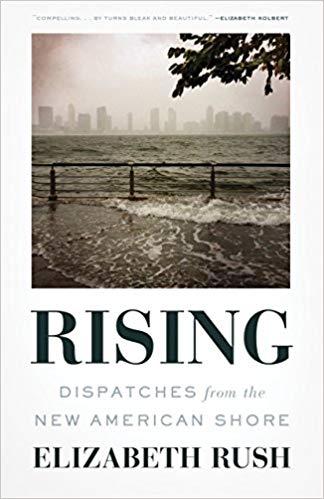 ---
Description of Rising
Florence. Harvey. Maria. Irma. Sandy. Katrina. We live in a time of unprecedented hurricanes and catastrophic weather events, a time when it is increasingly clear that climate change is neither imagined nor distant—and that rising seas are transforming the coastline of the United States in irrevocable ways.
In this highly original work of lyrical reportage, Elizabeth Rush guides readers through some of the places where this change has been most dramatic, from the Gulf Coast to Miami, and from New York City to the Bay Area. For many of the plants, animals, and humans in these places, the options are stark: retreat or perish in place. Weaving firsthand accounts from those facing this choice—a Staten Islander who lost her father during Sandy, the remaining holdouts of a Native American community on a drowning Isle de Jean Charles, a neighborhood in Pensacola settled by escaped slaves hundreds of years ago—with profiles of wildlife biologists, activists, and other members of the communities both currently at risk and already displaced, Rising privileges the voices of those usually kept at the margins.
At once polyphonic and precise, Rising is a shimmering meditation on vulnerability and on vulnerable communities, both human and more than human, and on how to let go of the places we love.
Photo of Elizabeth Rush is by Stephanie Alvarez Ewens.
---
FAQs
How can I contact the organizer with any questions?
Contact ecorr@nrdc.org with any questions about the event.