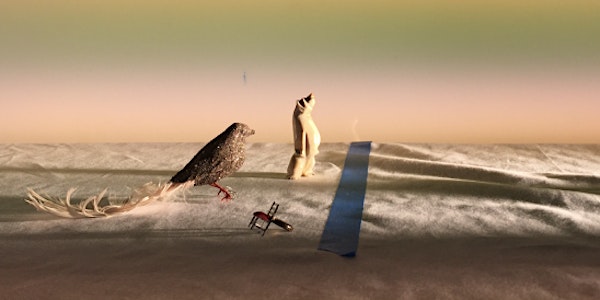 AUTHOR by a canary torsi
When and where
Location
The Invisible Dog Art Center 51 Bergen Street Ground Floor Brooklyn, NY 11201
Description
The Invisible Dog Art Center is partnering with The Chocolate Factory Theater and Abrons Art Center to premiere a canary torsi's trilogy, CAST, STAGE, AUTHOR, in New York City this September. The trilogy draws from a collection of audio and video recordings (the project's "archive") that interdisciplinary artist Yanira Castro generated with fifteen accomplished NYC performing artists concerning the process of performing, casting and the complexities of representation. AUTHOR, the third work in the trilogy, will be at The Invisible Dog Art Center. It is a participatory video installation that invites each audience member to share their memories as spectators by interacting with the project's archive through a computer game. Forming a poetically mediated stream-of-conscious between each visitor and the archive generated by the project's performers, visitors to the gallery will walk away with a printed transcript of their interaction.
The other works in the trilogy will premiere at:
CAST at The Chocolate Factory Theater (September 13-23)
STAGE at Abrons Arts Center's Playhouse (September 14-23).
Your free ticket grants you entry at any point during the gallery's open hours.

Opening reception:
Saturday, September 9
6 to 10PM
On view:
September 7th -17th
Wednesday to Saturday, 1-7pm
Sunday, 1-5pm

Artistic Director: Yanira Castro

Contributing Artists: Kyle Bukhari, Simon Courchel, Leslie Cuyjet, devynn emory, John Hoobyar, Iréne Hultman, Shayla-Vie Jenkins, Luke Miller, Heather Olson, Sai Somboon, David Thomson, Jeremy Toussaint-Baptiste, Pamela Vail, Tara Aisha Willis, Darrin Wright.
Installation Designer: Kathy Couch, Dramaturg: Susan Mar Landau, Composer/Programmer/Interaction Designer: Stephan Moore, Video: Peter Richards, Transcribers: Stormy Budwig, Emie Hughes, Marketing Assistant: Tara Sheena.