Multiple Dates
Authentically Connecting and Networking: MOM Edition! Toronto~West
Description
The newest addition to our Authentically Connecting and Networking family is just for us MOMS! This is an opportunity to meet, network and connect with other Happy Healthy mothers in a casual, relaxed setting.
We will discuss topics specific to our unique issues...so come out, treat yourself to a glass of wine, relaxing tea or lovely coffee, and share your stories with us!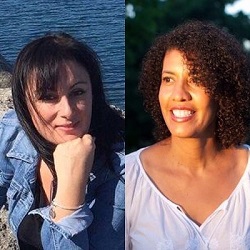 A little about our event hosts:
Hanada Kardassopoulos is a mother of one and, as our Education Expert, brings over 20 years of experience working with children and youth in the Ontario education system, and in many communities as a principal for over 12 years. She is also an entrepreneur! Founding Pathways For All in response to the difficulty so many parents with special needs children face, she helps families overcome gaps from professionals to the education system and gives them the confidence and support they need for their child to succeed.

Karla Smith has 4 children and is a multi-preneur! She is a certified Life Skills Coach who supports women who are facing transitions, such as, separation and divorce, helping them create lasting and deep transformation. As the Branch Director for Happy Healthy Women Karla has developed wonderful connections with so many women and looks forward to this opportunity to meet, support and learn from the mom's who come to Authentically Connecting and Networking.
Event Housekeeping:
~ This is a free event, however we do ask that everyone purchase a beverage at minimum to support Baka Cafe
~ We meet upstairs in the Gallery.
~ Little ones are welcome if it means you can come!

~ If you RSVP yes, and plans change, please take a moment to update your RSVP so others on the waitlist can attend.