Event Information
Refund Policy
Refunds up to 7 days before event
Description
Join Amber Barnes and Monica Jayne for an evening of fun, connection and potentially some surprising insights!


About this Event
How we communicate shapes our world.
Whether it's with friends, partners, coworkers, or coffeeshop strangers, our lives are a weave of the interactions we facilitate.
Authentic Relating Games are a collection of extensively tested, masterfully led relating experiences that give players a hands-on taste of both the joy and skills of interpersonal connection.
Over the course of the evening, we will take you through a series of interactions that are designed to:
✨Create deep connection
✨Boost emotional intelligence
✨Highlight and train body awareness
✨Strengthen community
✨Encourage fun
We challenge you to listen and reflect in realtime, to share your emotional state, to notice and reach into your desire, and to become self-aware within connection.
From meditative depths of presence and ecstatic heights of joy, to somber melancholy and heart-pounding fun, we guide an experience all the way through the human condition.
Our players walk away with a profound sense of well-being, and an experiential toolkit that they can use right away to make every part of their lives even better.
**************************************************
Cost is $25 ($20 if you purchase by October 31st) - includes light refreshments and facilitated activity.
Purchase tickets prior or pay with cash or card at the door. Bring friends, co-workers, family, neighbors! We prefer participants to be over 18. We will cap the event due to space availability so please grab your ticket ahead of time to save your seat.
We begin connecting promptly at 6:00pm and the doors are locked at 6:15pm, please plan for on-time arrival.
Meet the Facilitators: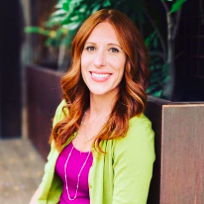 Amber is a people and culture developer on a mission to re-humanize the workplace (and beyond). She specializes in helping you develop the skills, knowledge and abilities to navigate your own and others' humanity while achieving critical business/organizational outcomes.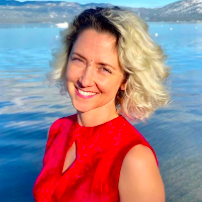 Monica Jayne is a licensed Sexual Empowerment, Self-Expression, Intimacy, and Relationship Coach that specializes in catalyzing your authentic self-expression, sexual empowerment, sovereignty, and ability to know and communicate for your needs, boundaries, desires and more.
FAQ
What are authentic relating games?
Authentic Relating Games are activities designed to create the opportunity for authentic connection between individuals and with a group. They invoke individual expression, vulnerable sharing, and adult play within a safe space. They are not traditional board games. They are interpersonal and interactive.
What happens at games nights?
The event includes a series of guided games designed to stretch people to practice a more transparent, emotionally intelligent way of relating and communicating. We interact with each other through various relational games creating an opportunity to learn about ourselves and each other in relationship. This can involve pair work, group sharing, asking questions, or movement games.
We provide a container in which you have the opportunity to lean into your edge of discomfort in ways you might not dare do otherwise. By taking risks, you may discover new things about yourself with others, and you may come to appreciate people more deeply.
Who can attend?
Adults who are interested in building and stregthening self awareness, others awareness, communication practices and interpersonal skills. It's great for employees, leaders and teams as well as individuals and couples.
Can I pay at the door?
Yes, tickets are $25 at the door. Cash or card. Seats are limited though. We recommend purchasing your ticket ahead of time.
What time does it start?
Doors close at 6:00pm. Games begin at 6:15pm.
What's included with my ticket?
A facilitated experience as well as refreshments.
Date and Time
Location
Northern Nevada HOPES Community Room (3rd Floor)
580 West 5th Street
Reno, NV 89503
Refund Policy
Refunds up to 7 days before event