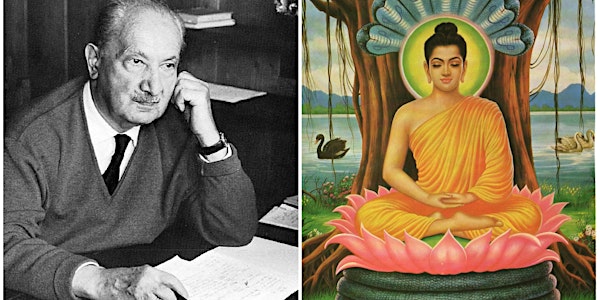 Authentic Living in the World: A 5 Week Seminar
"Authentic Living in the World"- A Seminar: March 28th, April 4th, 11th, 18th & 25th, 6pm—7pm
By Blue Lotus Buddhist Temple & Meditation Center
Date and time
Tuesday, March 28 · 6 - 7pm CDT
Location
Blue Lotus Buddhist Temple 221 Dean Street Woodstock, IL 60098
Refund Policy
Contact the organizer to request a refund.
About this event
"Authentic Living in the World"-
A Seminar: March 28th, April 4th, 11th, 18th & 25th, 6pm—7pm
Come and join us at the Blue Lotus Temple in Woodstock for five Tuesday
evenings, to investigate the Buddha's dharma of non-reactive engagement and
Martin Heidegger's being-in-the-World from his classic text Being and Time.
After a brief meditation beginning each of the five sessions instruction and
discussion will follow. The last session consists of a summary of the topic and will
include Pizza!
The participants must have access to an email address so the instructor can
communicate with them if need be. A one-time fee of $50.00 is required which
goes directly to the Blue Lotus Temple covering all five sessions.
About the Instructor: Following his service in the U.S. Army as a drill sergeant,
Gus Santo became a Benedictine monk for six years and studied the history of
philosophy, theology, and monastic history. After graduating
summa cum laude
from St. John's University he was appointed an instructor as a member of the
philosophy faculty at St. John's. He also worked for Pioneer Center in McHenry as an
MHP (Mental Health Professional) when he moved to Woodstock in 2012. Gus taught
a variety of adult education philosophy classes at UU churches in Hartland, WI, in McHenry, IL, and has
led four seminars on Western philosophy and Buddhism here at the Blue Lotus Temple.
The final day to register is Sunday, March 26th so we can get all of the appropriate materials emailed to you!