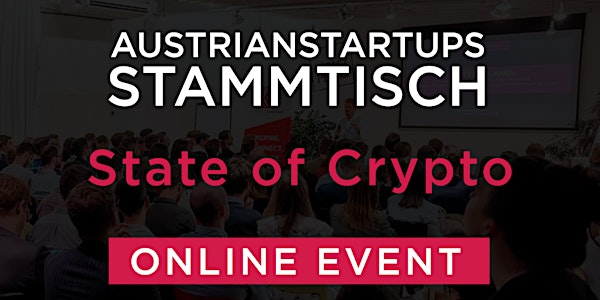 AustrianStartups Online Stammtisch #92: State of Crypto
AustrianStartups Online Stammtisch #92:
About this event
Please register now for free!
2021 is another exciting year for crypto. Even mainstream outlets covered new developments extensively including the unprecedented price hike of cryptocurrencies, bitpanda's rise to the unicorn ranks as well as the NFT-hype around collectibles and art. And last but not lease, coinbase, the largest cryptocurrency exchange is scheduled to go public at NASDAQ via a direct listing tomorrow.
We invited a bunch of experienced founders who will put these recent developments into perspective:
- Frederic Nachbauer | Founder | ELOOP
- Berit Fuss | Director Fintech Solutions | Riddle & Code
- Daniel Pichler | Blockchain Developer | Bitpanda
Virtual Agenda - Start: 18:30
- Welcome & Community News
- Panel Discussion + Q&A
- Virtual Bar
Don't forget to register on Eventbrite to claim your free ticket (https://stammtisch92.eventbrite.at).
Stay home & healthy, we're looking forward to having you join us!
Your AustrianStartups Team