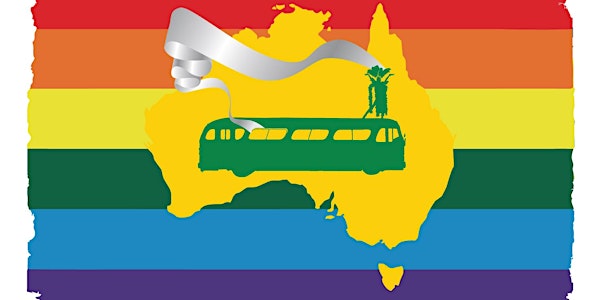 Australians and Friends SF Pride Parade Participation
When and where
Location
Beale st. Between market and mission Market Street, from Embarcadero to Civic Center. San Francisco, Ca 94105
Description

The Australian Consulate invites you to participate in the San Francisco Pride Parade. San Francisco is Sydney's Sister City and we want your help to showcase our support for Mardi Gras. Bring your family and friends and walk with us.
The 2019 theme of the SF Parade is "Generations of Resistance".
If you would like to help in decorating the lead car and/or assisting on the day as a monitor please contact Dawn (dawn.lillington@austrade.gov.au). We are also open to music suggestions for the walk!
Your entry ticket of $20 will include a collectable one of a kind black parade t-shirt. Please provide your shirt size on your order (T-Shirts will be given out at the start of the parade). Come dressed Aussie Style!
SF Pride 2019 will be held on Saturday, June 29th and Sunday, June 30th. The parade is on Sunday, June 30th and will take place on Market Street, from Embarcadero to Civic Center.
San Francisco Pride is one of the oldest and largest LGBTQIA parades in the world. Contingents march through the heart of the city, along Market Street, with more than 100,000 spectators.