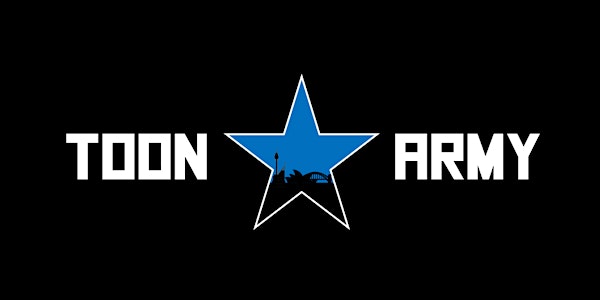 Australian National NUFC Supporters Meet 2022
Location
Cheers Bar
561 George Street
Sydney, NSW 2000
Australia
Welcome drinks, football competition, raffle, live podcast, NUFC vs AFCB 16th + 17th
About this event
NUFC Sydney, Aussie Mags, Toon Army Brisbane and Newcastle United Perth Based Supporters have joined forces to host the National Australia Meet 2022 in Sydney.
The aim of the event is to get fans together, have a great weekend and most importantly raise some money for some fantastic causes.
All money raised from ticket sales and raffle will be donated to The Dylan Tombides Foundation and The Sir Bobby Robson Foundation.
The Schedule
Friday Evening - Drinks
Venue - TBC
Time - 16th September - 7pm onwards
Details - For those already in Sydney and those who arrive into Sydney on Friday, we will have a bit of a get together in the evening. A chance to get to know some fellow toon supporters.
By mid-September, we are going to have A LOT of things to chat about. Summer signings, our start to the season, the renewed energy at the club.
Saturday Afternoon - Football Competition
Venue - TBC (Centennial Park or Queen's Park)
Time - 17th September - 2pm - 5pm
Details - Remember when you were at school and you pinged one from the outside of the box while shouting "Shearrreeeeerrrrrrr". This is your chance to relive that moment. Even if you're no good at football, get down and have a go!
Saturday Evening - The Main Event
Venue - Cheers Bar
Time - 9pm - 2am
Details - Live Podcast, Raffle and NUFC vs AFCB.
Podcast - A joint podcast from Over The Wall Podcast and Toon Under Podcast - More details to follow.
Raffle - Prizes for the raffle to be confirmed but I have it on good authority that there will be at least 6 bottles of Newcastle Brown Ale up for grabs. Rare in these parts of the world. It's worth entering just for those!
The Match - NUFC Sydney supporters group watch all the matches at Cheers Bar. Even on a 2am kick off when there's only 10 fans in, it's bouncing. With this event, we will make this place sound louder than St James' Park. We will be up against Bournemouth so we will be looking for a good win!
HEEEEEE'S BRAZILIAN.