Calling all students in Indonesia to Study in Australia!
About this event
Khusus buat Anda yang mengutamakan Kualitas!
AUG Student Services Indonesia akan membuka kesempatan kepada Anda yang mempunyai rencana untuk melanjutkan pendidikan S1 / S2 atau S3 di universitas dengan kredibilitas dan peringkat terbaik di Australia.
Temui dan konsultasikan langsung minat studi kamu langsung dengan perwakilan dari universitas-universitas berikut: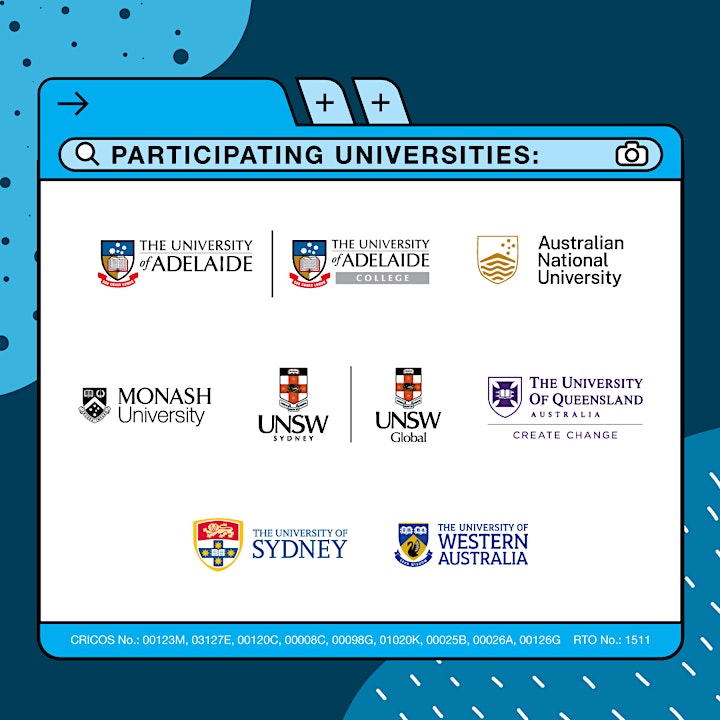 AUSTRALIA TOP UNIVERSITIES - VIRTUAL APPLICATION DAY 2021
Jumat & Sabtu, 8 & 9 Oktober 2021
Pukul 12.00 - 17.00 WIB
Virtual: Zoom
LIVE AND WORK IN AUSTRALIA WEBINAR
Sabtu, 9 Oktober 2021
Pukul 14.00 - 16.00 WIB
Virtual: Zoom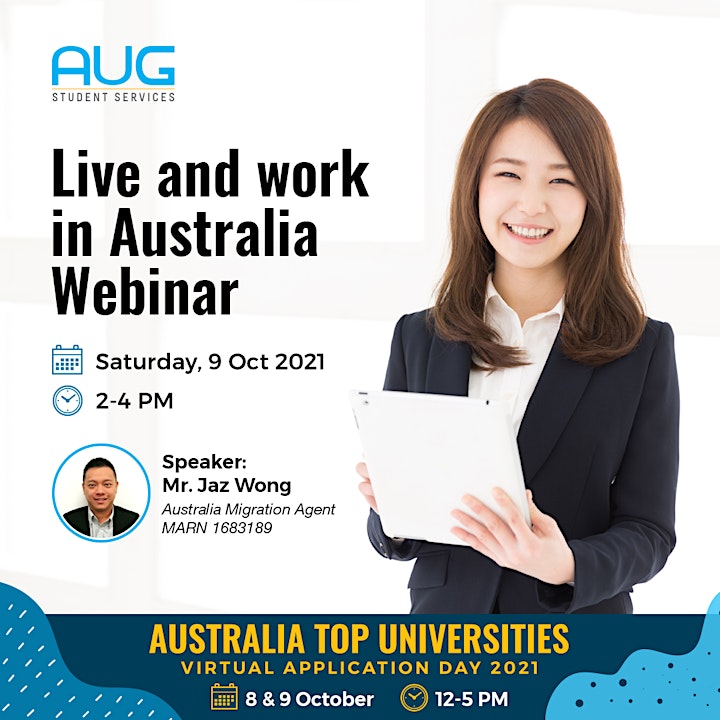 Kenapa harus mendaftar di event ini?
Anda bisa bertemu dan berkonsultasi langsung dengan perwakilan universitas
GRATIS biaya Aplikasi Pendaftaran*
Informasi lengkap tentang Partial Scholarship dari tiap universitas
Event ini ditujukan untuk siapa?
Pelajar SMA / SMK dan sederajat
Pelajar A-Level, IB Diploma, atau kurikulum international lainnya
Mahasiswa sarjana (S1) yang ingin melanjutkan kuliah paskasarjana (S2)
Mahasiswa / Akademisi yang ingin melanjutkan kuliah program Doktoral (S3)
Orangtua murid dan guru / kepala sekolah
Apa saja yang perlu dipersiapkan untuk mengikuti acara ini?
Smartphone / Laptop / PC dengan koneksi internet yang stabil
Aplikasi Zoom
Fasilitas audio dan video yang memadai
Informasi yang ingin Anda ketahui dari perwakilan universitas
Untuk informasi lebih lanjut:
WhatsApp: 0817 6864 284
DM Instagram: @augindonesia
Facebook: AUG Indonesia
Email: jakarta@augstudy.com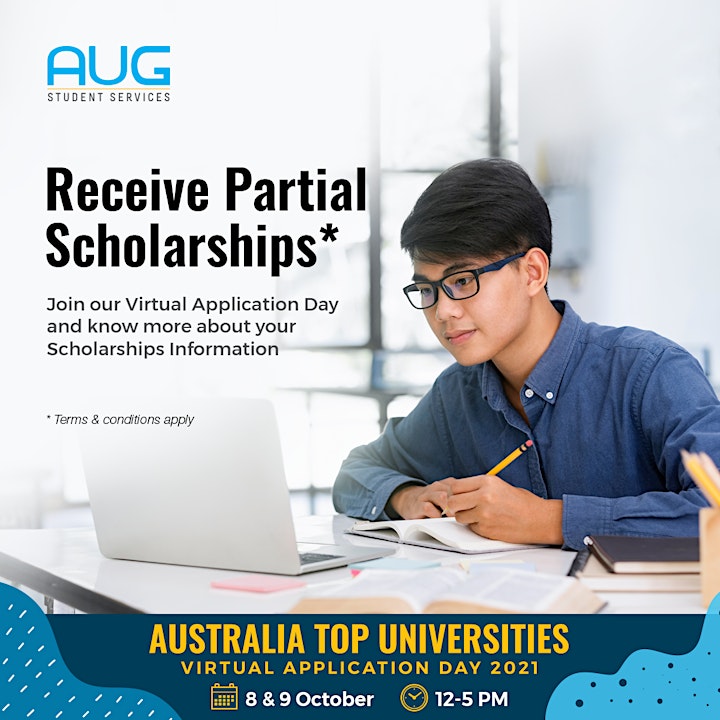 Staff kami akan menghubungi Anda untuk mengkonfirmasi slot waktu konsultasi.
*Syarat & ketentuan berlaku
Organizer of Australia Top Universities - Virtual Application Day 2021
Since being established in 1995, AUG (AusEd UniEd Group) has come to be regarded as one of the most well-established, ethical and renowned professional educational consulting company, placing students in reputed educational institutions around the world each year (especially Australia, the UK, the USA, Canada, Switzerland, Malaysia, and Singapore).
At AUG, we put our priority on our students and this has been the driving force in our core operation and strategies.
Our well trained and experienced multilingual student counsellors are committed in providing free personalised guidance and accurate advice to students in choosing the right course at the right educational institution (universities, private colleges, TAFEs and schools), with the right duration of study.