Austin+SocialGood's 2014 Social Good Summit and Innovators Fast Pitch

Wednesday, October 8, 2014 from 2:00 PM to 6:00 PM (CDT)
Event Details
Welcome to Austin Startup Week 2014.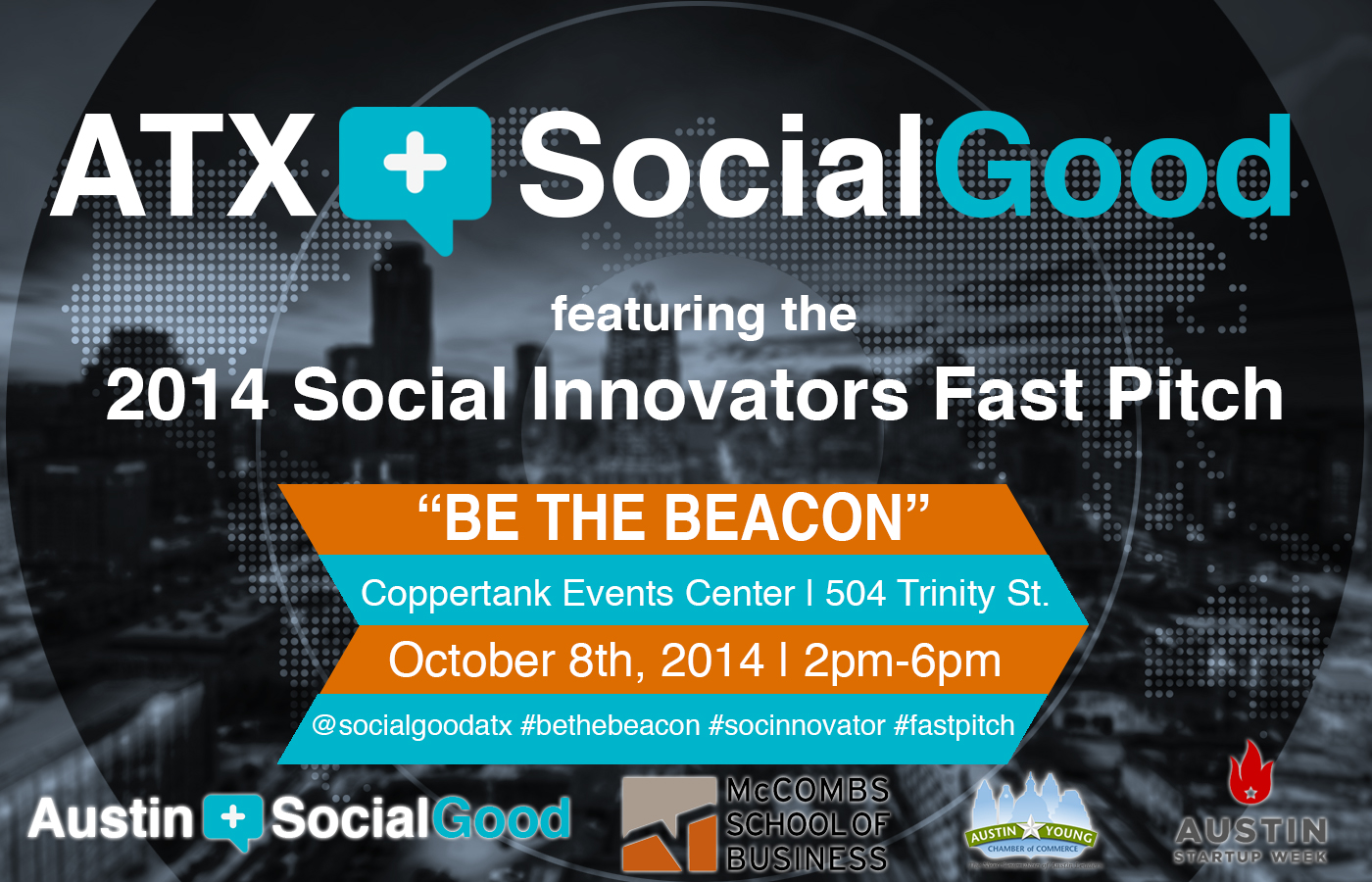 We are inviting to you the third annual ATX+SocialGood Summit where we will once again bring together like minded individuals, entrepreneurs, innovators, and people who just can help but doing good in the world. We will host the second annual Social Innovators Fast Pitch, five social entrepreneurs have been selected to compete for the grand prize.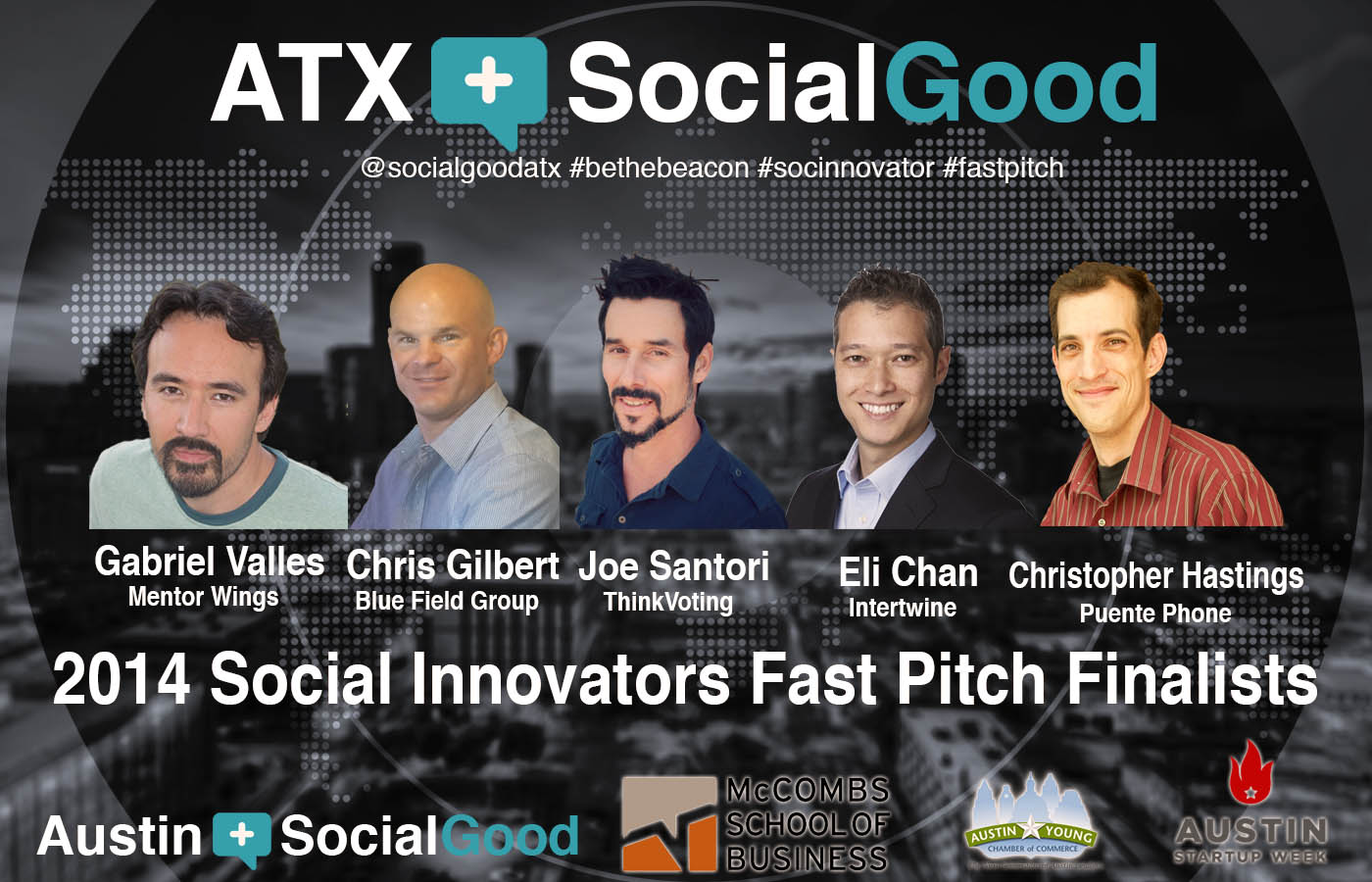 With your contribution of a ticket of $25 dollars or your contribution to the crowd fund you will get admitance and voting privileges. Once all of the contestants pitch, you will have the right to vote and we will tally up the votes. The finalist with the most votes will receive the money, receive an opportunity to present at SXSW and show a plan of execution over the next six months to show how they will use that money for grow their company and do good in the community. You will also have a chance to align with them and support their effort with your time and resources. 
We will also be hosting networking/workshop time and have great speakers join our event. 
Join us for our keynote presentation by
Mark Strama, the head of Google Fiber here in Austin.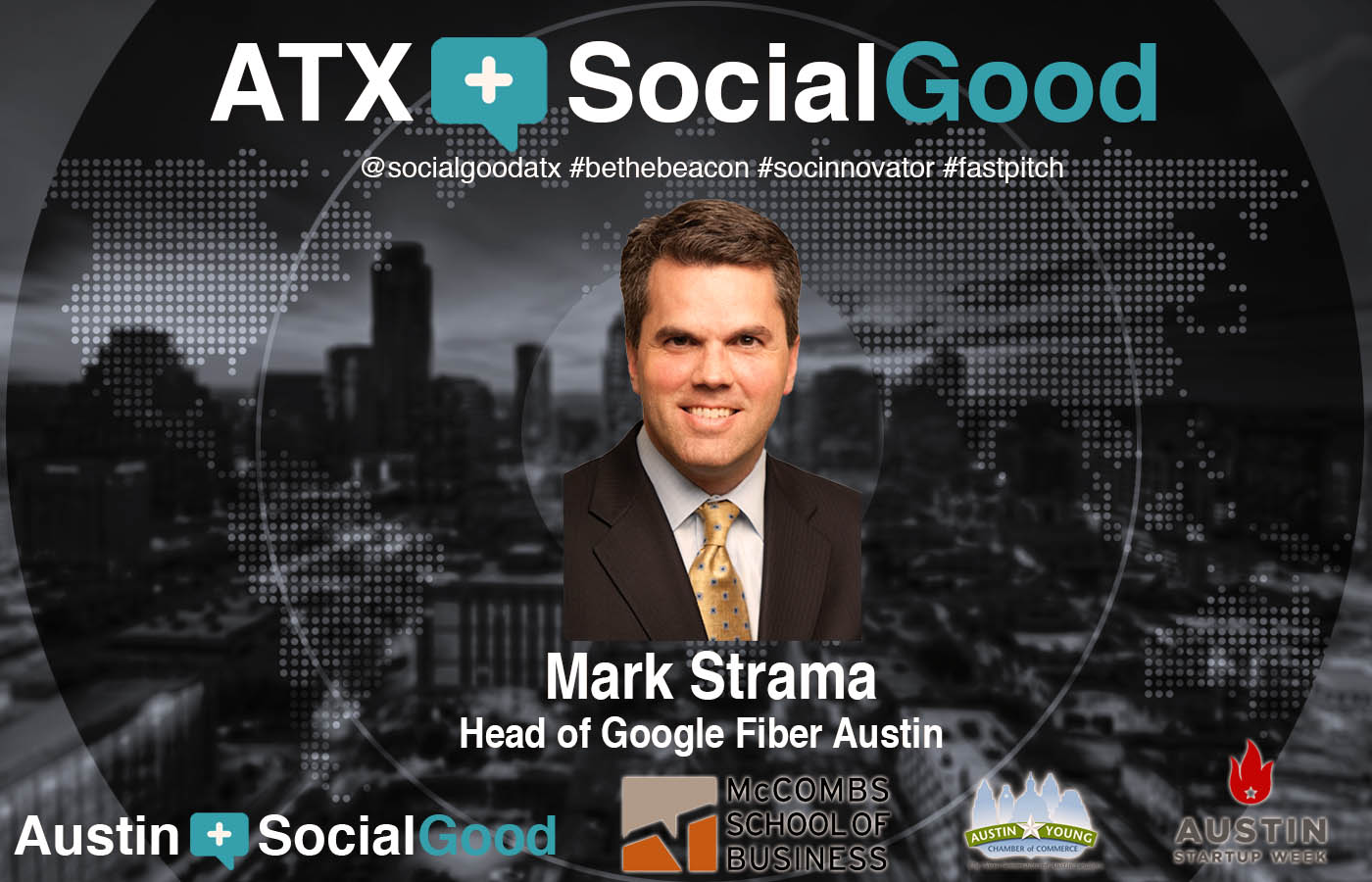 Our emcees hosting our Social Innovators Fast Pitch competition will be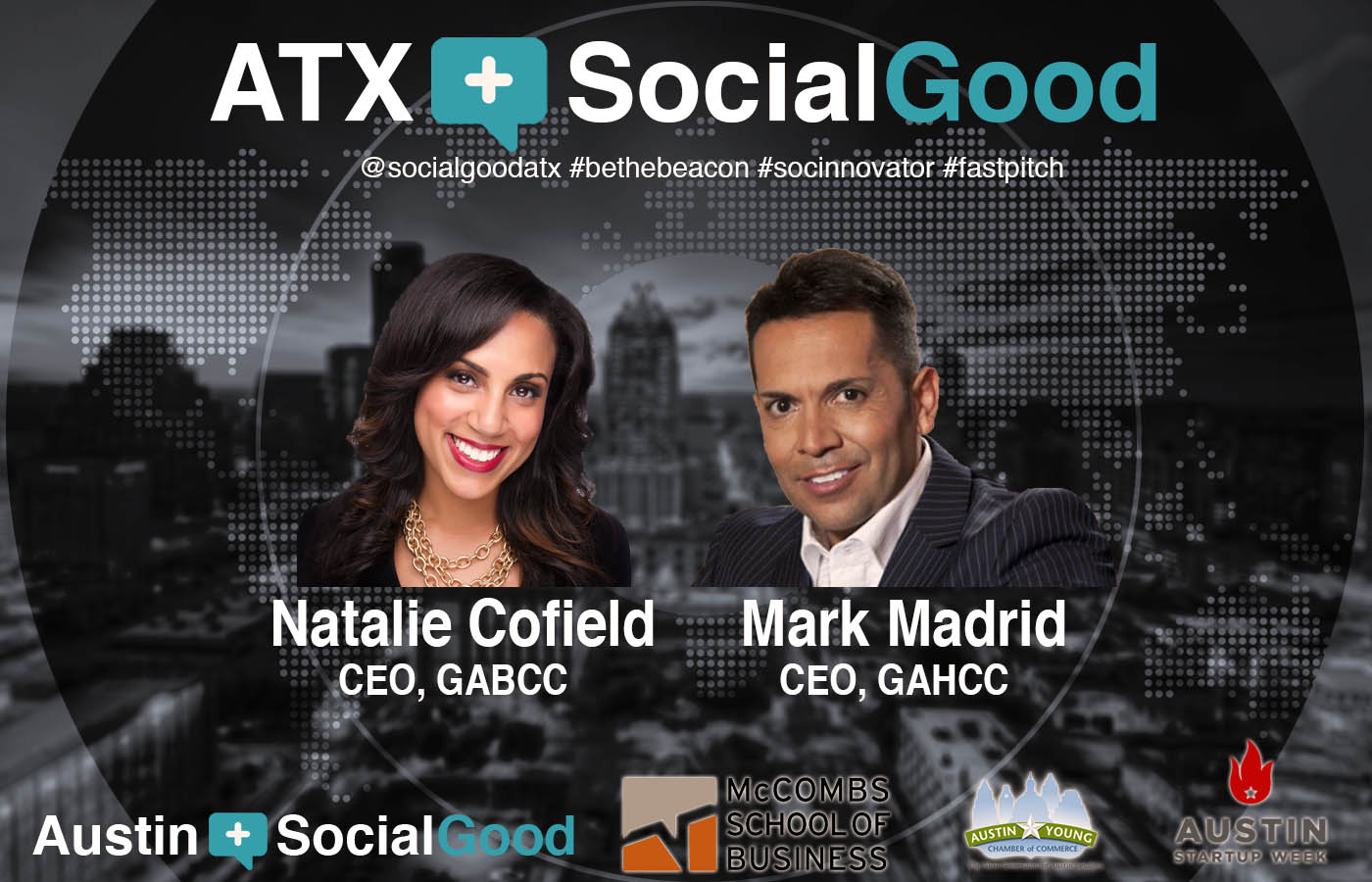 Mark Madrid, CEO, Greater Austin Hispanic Chamber of Commerce 
and 
Natalie Cofield, CEO, Greater Austin Black Chamber of Commerce. 
Join us for a panel dicussion the future of Social Good and Impact in Austin Texas. What are we doing and what reamains to be done in order to continue to position Austin as a leader in social innovation and enterprise in the world. Here from a wide spectrum of community voices at this panel. We will have a community activist, a startup social enterprise CEO, a non-profit leader and CEO and a corporate CEO who is also leading the charge in giving back. 
Meet our panelists. 
Marisa Limon
Kirsten Dickerson, CEO, Raven+Lily
Matt Kouri, CEO, Greenlights
 We will have interactive networking opportunities and engaging points of dialogue to provoke us to think about what we can be doing in the next couple of years to help Austin continue to lead the way in social impact.
Purchasing a ticket buys you a vote into the Social Innovators Fast Pitch, and you will help decide the next venture that Austin+SocialGood helps gets off the ground. If you have already contributed to the Social Innovators Fund at our crowdfunding page sponsored by Tilt.com http://tilt.com/campaigns/austinsocialgoods-2014-social-innovators-fund, send an email to info@austinplussocialgood.org to let us know and we will put you on the list of contributors and you will gain entrance to the event.  
We have made this event free, however we are asking for a donation to the crowd fund so you can also participate in the vote for the finalist. 
If you give to the fund, you automatically get registered for the event and your name will make it on our RSVP list. However you are still welcome to register here. 
CLICK HERE FOR THE CROWD FUND
 To register for the McCombs Entrepreneurship Happy Hour afterwards starting at 6pm, please click below. 
Our event is sponored by McCombs School of Business and the Austin Young Chamber and we have partnered with Austin Startup Week. Links to the main agenda and our adjoining events can be found here.
Click here to RSVP for the McCombs Entreprneurship Night Happy Hour starting right after our event.
To visit more events throughout the week, please see the schedule below. 
We look forward to seeing you!
When & Where

Coppertank Events Centerxx
504 Trinity St
Austin, TX 78701


Wednesday, October 8, 2014 from 2:00 PM to 6:00 PM (CDT)
Add to my calendar
Organizer
www.austinplussocialgood.org