Description
Be one of the first women in Austin to join Women in Digital at our Austin Kickoff meeting. Across the country, we are meeting for change within ourselves, our organizations and our industry. Now it's your turn, Austin.
After an incredibly successful SXSW event, we're back in Austin to kick off your local chapter. We're just the messengers and after we leave you will have your own Women in Digital Austin Chapter. Attend this inagaural event and sign up to become a chapter volunteer, a chapter advisory board member or one of our passionate members and sisters in digital arms.
Who should attend?
Women on both agency and client side with a focus on digital marketing, communications, design and development.
If you have a sales motivation for attending, soliciting our attendees and members for business or sales is strictly prohibited. If you do so, you will be kindly asked to leave.
NO men allowed. Sorry guys but this event is exclusive to women and those who identify as women. We love you, but we need this time and space to ourselves.
What is Women in Digital?
A new network with all the power. We are women in digital.
Your digital talent makes you one of the most powerful women on the planet. Together, we join to share knowledge, to inspire each other and to become empowered by that strength. Forget the old boys clubs, they've got nothing on ours.
What is Women in Digital?
Women in Digital is a quickly expanding organization dedicated to inspiring, educating and empowering women in digital through connections and true local networks. Women in digital believe there is far more work to do to gain true equality in our work places and within the industry as a whole and that by uniting as one we can change the world one person, one company and one industry at a time.
What do we believe?
We believe women who can harness the power of digital are capable of anything. Truly, there is no limit to what we can do. We share, we educate, we inspire and we empower. Above all, we believe our connections to each other and our network can become a source of power if we respect that power and understand our collective purpose – to build each other up for the good of women across our industry, the nation and the world.
Find out more, visit our website.
Agenda:
3:30 pm - 3:45 pm – Check in (grab a drink and settle in)

3:45 pm - 4:15 pm– "How we got here." Executive Director, Alaina Shearer • Welcome and Tell All. Her story and journey, and what led to the creation of Women in Digital.
4:15 pm - 4:45 pm - "Content + Community: The art of harnessing a community's passion and the birth of the Austinot." Brittany Highland, co-founder and lead editor of Austinot.com
4:45 pm - 5:00 pm - "Ask" and "Give" Practice Round. Experience our pledge in action as you practice your asks and gives and change your life forever by empowering yourselves and eachother with vulnerability.
5:00 pm - 5:30 pm - Krystal Webber, Global Design Lead, Cognitive Process Services, IBM

Cost: $15.00 or Free for members. Become a member here.
Your ticket includes 2 drink tickets. Thank you for your support!
Topics and Speakers:
"How We Got Here"
Alaina Shearer, Executive Director of Women in Digital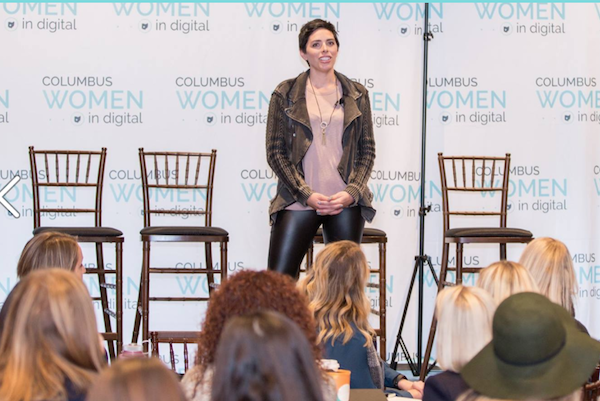 After seven years in radio as a journalist and a morning show co-host, Alaina made a departure from the industry after finding its barriers for women leaders far too overwhelming. Looking back, she should have fought the good fight and persisted. But young and vulnerable, quitting seemed the far easier route in lieu of taking down an entire system. Instead she ventured into marketing, discovering digital marketing at the helm of her first website redesign in 2006. Hooked on digital and the power it brought she became a Sr. Interactive Copywriter by day and a blogger by night. While she wrote copy for major brands and sketched wireframes out by hand she mastered SEO and the power of community building with her blog, ultimately attracting 30,000 readers a month and a loyal following of single moms.
In 2009, after facing harassment at work by her creative director and an insatiable drive to create websites that actually ranked in search and performed in social, she created her own digital agency. Cement Marketing is now one of the leading creative digital agencies in the Midwest. The agency is also the founding sponsor of Women in Digital and continues to fund our start up phase.
Today, Alaina leads Women in Digital, a group she formed over a mimosa toast and a vulnerable tell-all in June of 2016 to a group of women gathered in Columbus, Ohio. In less than one year, Women in Digital has grown exponentially from market to market. Attracting the most powerful women in digital marketing, communications and advertising and those who have yet to discover that power, the group is making waves across the country as members tap into that collective power for the good of their own careers and personal lives.
Connect with Alaina: LinkedIn, Instagram, Twitter or email alaina@womenin.digital
Krystal Webber, Global Design Lead, Cognitive Process Services at IBM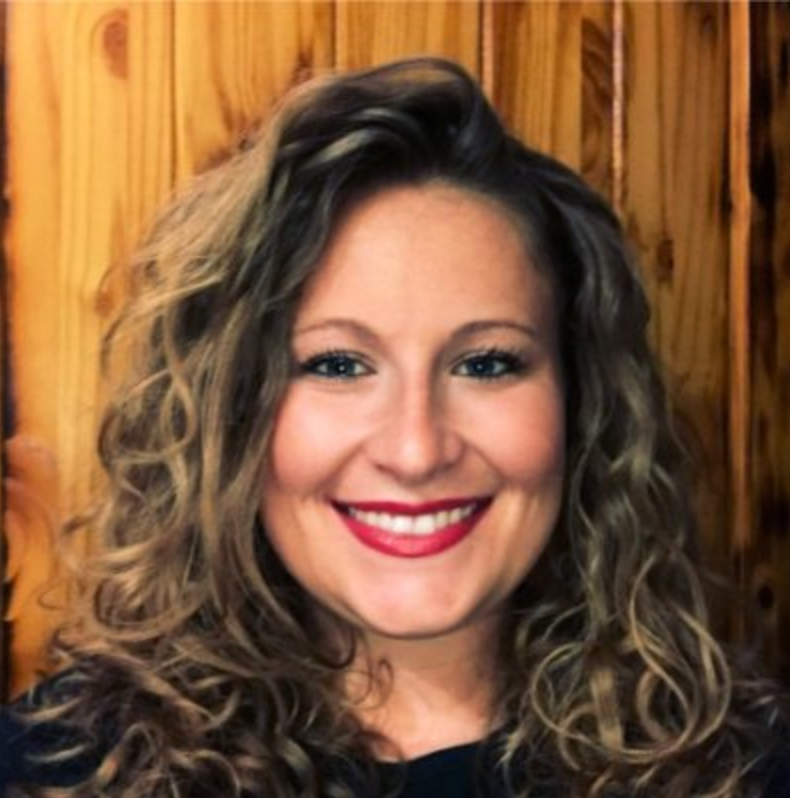 Krystal Webber is the Global Design Lead for Cognitive Process Services at IBM, evangelizing human-centered design with teams around the world who are building new products and services. Find Krystal on LinkedIn.
She'll join Women In Digital's Austin kickoff to share her role as a global consultant, the application of human-centered design practices across different types of companies, and her perspective on how the future of technology - including how advancements in machine learning, artificial intelligence, and natural language programming - will impact us all.
"Content + Community: The art of harnessing a community's passion and the birth of the Austinot."
Brittany Highland, Co-founder and lead editor of Austinot.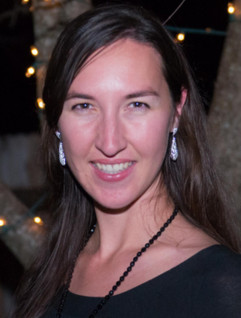 Brittany Highland is the co-founder and lead editor of The Austinot, a hyperlocal blog about the city of Austin. Highland and her all-volunteer writing team utilize their influential platform to promote businesses and organizations that make Austin a better place. Besides The Austinot, she owns a boutique social media marketing company with her husband, where she has a special passion for micro businesses. All this is done from a 40-foot diesel motorhome, which Highland has lived and traveled in full-time since 2014. Oh, and there's time for two more blogs in there somewhere.
Thanks to our generous sponsors, without whom this event would not be possible: