Description
MEMBERS ONLY - Austin Women in Digital June Meetup
This month's theme: Email Marketing
As one of the most effective and highest converting marketing strategies, email marketing is central to numerous top-performing digital campaigns. With new innovations and technologies emerging and consumer behaviors continuously changing, what do marketers need to know about the latest trends and best practices in email marketing to maximize campaign impact? This month, we'll hear from an expert in digital strategy and analytics who helps brands of all sizes execute, test and optimize email automation and integrated media campaigns. Join us!
Agenda
6:00 pm - 6:30 pm: Check-in, mix and mingle.
6:30 pm - 6:45 pm: Updates from your City Champion and Board
6:45 pm - 7:15 pm: Guest speaker: Angie Gette, Director of Strategy & Analytics at Springbox

7:15 pm- 8:00 pm: Ask + Give Exchange. Members trade their power by asking for and giving, support, advice, and favors.
**There is a parking lot behind the building. Additional parking is available in the lot belonging to the business next door (will be closed during our event), and street parking is also an option.**
This event is for Women in Digital members only.
Memberships are still available in Austin and going quickly. Our market has over 100 Founding Members, meaning that Power Memberships are now available. Power Membership rates are $40/month, or $430/annual. Become a member here.
Guest Speaker: Angie Gette, Director of Strategy and Analytics, Springbox


Angie Gette is Director of Strategy and Analytics at Springbox, a digital agency that partners with clients to solve problems and achieve business goals. In her role, Gette leads digital transformation strategies and a team that helps brands modernize their marketing approaches and meet market share, perception and revenue goals. Prior to joining Springbox, Angie led a team of analysts and data scientists at W2O Group, a company that integrates several digital communications agencies. Earlier in her career, Angie spent four years at Dell working within the North American and Global Consumer Marketing teams. She also worked with Verizon for six years marketing the Verizon FiOS launch, the largest historical telecommunications investment at the time.
Our mission:
Your digital talent makes you one of the most powerful women on the planet. Together, we join to share our knowledge, to inspire each other, and to be empowered by that strength. Our mission is to connect women in digital through engaging and educational events and to enable them with the confidence and tools necessary to exchange their power. Learn more about Women in Digital here.
Testimonial:
"I recently attended my first Women in Digital meet up and it was unlike any other 'networking' event. While every person in the room was there in a professional capacity, there was an undercurrent of shared values, shared struggles, and shared desire for change.
It was a powerful experience to see women band together to raise each other up in a way that only women can. I can't recommend joining Women in Digital enough. This is a professional community that feels like the home we never knew we needed, but have always been seeking." - Alaura Weaver, Copywriter + Content Strategist
Who should attend?
All women in digital creative, marketing, advertising, and tech fields are welcome. Our members have a digital focus within the marketing, advertising, and communications industries. From content strategists to designers, developers to social marketing pros and CMOs – you are all women in digital and all welcome at our events.

Become a Women in Digital Member to attend. Join here.


Please do not attend if you have a sales motivation. Soliciting our attendees and members for business or sales is strictly prohibited. If you do so, you will kindly be asked to leave OR you can officially sponsor us (a better option).

Men, we prefer you not attend our open or members-only meetups. Why? By nature, when faced with challenges, women respond by creating community. This is ours. Would you like to support us? There are so many ways. Sponsor an event, buy group memberships for the women on your team, or attend our National Conference.
If you are interested in sponsoring this event please contact Renee at renee@womenin.digital
Thank you to our venue host: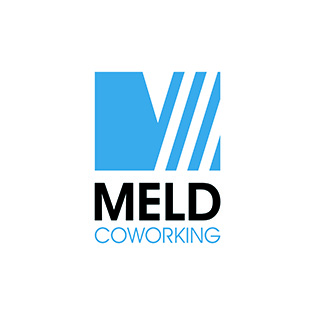 MELD Coworking is a shared office space in Central Austin, TX. Built for the modern professional, they host a community of freelancers and entrepreneurs. MELD is an exclusive coworking space that limits their capacity to a single entity in each specialty. By promoting collaboration, in-house referrals, and by pooling member's collective talents, MELD is working together to grow together!