Description
MEMBERS ONLY - Austin Women in Digital July Meetup
This month's theme: Return on Inclusion: How 4 Badass Women Have Learned to Lead
McKinsey & Co. found that companies were 56% more profitable when women held executive positions. Meanwhile, Stanford found that 57% of women leave the workforce. How can we reconcile these two facts? Why do modern women choose to pursue or leave their careers, how can we support and elevate more women to strive for leadership roles & C-suite titles, and how can we create a more balanced and diverse future? Join us for a discussion led by Sarah Moore, Vice President of Brand + Revenue Marketing at Spredfast to explore topics around the value of gender diversity, why empowering women matters, and how each generation is uniquely suited to affect change and overcome obstacles in the workplace.
6:00pm - 6:15pm: Check-in. Mix + Mingle.
6:15pm - 6:30pm: News + Updates from the Board
6:30pm - 7:30pm: Guest Speakers: Sarah DeRocher Moore, Vice President, Brand + Revenue Marketing, Spredfast; Unji Udeshi, Director of Global Partner Marketing, HomeAway; Katie Taylor, Head of Brand Marketing + Communications, Lifesize; and Heather Coffee, Community Manager, EverlyWell.
7:30pm - 8:00pm: Ask + Give Exchange. Members trade their power by asking for, and giving, support, advice, and favors. After Asks + Gives open networking continues.
This event is for Women in Digital members only.
Memberships are still available in Austin and going quickly. Our market has over 100 Founding Members, meaning that Power Memberships are now available. Power Membership rates are $40/month, or $430/annual. Become a Member here.
Guest Speakers:
Sarah DeRocher Moore, Vice President, Brand + Revenue Marketing, Spredfast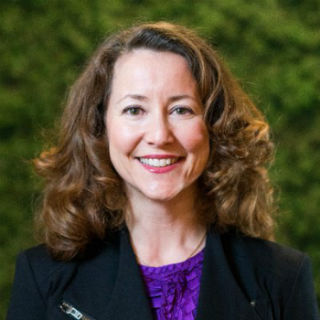 As Vice President of Marketing, Sarah leads the global brand, digital, and revenue marketing teams at Spredfast. Immersed in Austin's technology boom since the beginning, Sarah has helped global companies use technology to connect with their customers for more than 20 years.
Unji Udeshi, Director, Global Partner Marketing, HomeAway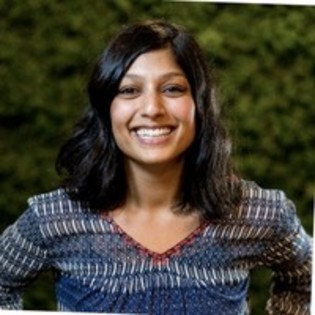 As Director of Global Partner Marketing at HomeAway, Unji is responsible for developing the overall customer story for HomeAway and its global brands. She drives end-to-end integrated global marketing campaigns and programs to build strong relationships with each of the company's customer segments. Additionally, Unji leads high-priority growth initiatives such as partner retention, loyalty, and advocacy.
Katie Taylor, Head of Brand Marketing and Communications, Lifesize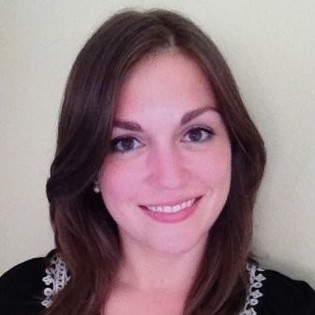 As Head of Brand Marketing + Communications at Lifesize, Katie leads a talented marketing and global communications team spanning creative, content, social, paid media, digital marketing, events, PR, AR, influencer relations and internal communications. Previously, she held PR and Communications roles at Dell, Cisco, and Fleishman-Hillard.
Heather Coffee, Community Manager at EverlyWell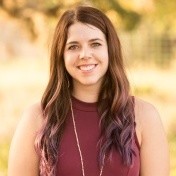 Heather is the Community Manager at EverlyWell, a health and wellness start-up based in Austin. She has a passion for storytelling and managing social media for a brand that aligns with her passions.
Our Mission:
Your digital talent makes you one of the most powerful women on the planet. Together, we join to share our knowledge, to inspire each other, and to be empowered by that strength. Our mission is to connect women in digital through engaging and educational events and to enable them with the confidence and tools necessary to exchange their power. Learn more about Women in Digital here.
Testimonial:
"I recently attended my first Women in Digital meet up and it was unlike any other 'networking' event. While every person in the room was there in a professional capacity, there was an undercurrent of shared values, shared struggles, and shared desire for change.
It was a powerful experience to see women band together to raise each other up in a way that only women can. I can't recommend joining Women in Digital enough. This is a professional community that feels like the home we never knew we needed, but have always been seeking." - Alaura Weaver, Copywriter + Content Strategist
Who should attend?
All women in digital and tech industries are welcome. Our members have a digital focus within the creative, marketing, advertising, or communications fields. From content strategists to designers, developers to social marketing pros and CMOs – you are all women in digital and all welcome at our events.

Become a Women in Digital Member to attend. Join here.

Please do not attend if you have a sales motivation. Soliciting our attendees and members for business or sales is strictly prohibited. If you do so, you will kindly be asked to leave OR you can officially sponsor us (a better option).

We welcome all female, female-identifying, and LGBTQ persons.

Men, we prefer you not attend our member meetups. Why? By nature, when faced with challenges, women respond by creating community. This is ours. If you would like to support us there are so many ways:
If you are interested in sponsoring this event or others, please contact Renee at renee@womenin.digital


Thank you to our partner:

Spredfast makes social marketing easier and better for their customers. Spredfast's sophisticated platform makes it easy to connect with the people brands care about. The company's strategic partnerships make those connections even more robust. With global offices and nearly 500 employees, Spredfast is simplifying and amplifying social media marketing- and its bottom-line business value.
Building Access + Parking Info: The entrance to Spredfast's parking garage is on Colorado between 2nd Street and Cesar Chavez. Guests can tell the parking attendant that you are a Spredfast visitor attending an event at their offices that evening.