Description
Austin Women in Digital August Happy Hour - Members +1
WID Members bring a friend for FREE!
Hey Austin WID! Instead of our usual programming, we thought it would be nice to spend our August meetup time getting to know each other better. Come on over to Brick Oven on Wednesday, August 22 for some tasty food and beverages, and an evening of networking! Bring a friend and don't forget your asks and gives to share during a powerful Ask + Give session.
A special thank you to Austin WID member, Cat Sprague, and her family for graciously hosting us at their restaurant!

Agenda
6:00pm - 6:15pm: Check-in. Mix + Mingle.
6:15pm - 6:30pm: News + Updates from the Board
6:30pm - 7:00pm: Ask + Give Exchange. Members trade their power by asking for and giving, support, advice, and favors.
7:00pm - 8:00pm: Networking, networking, networking!
Our Mission:
Your digital talent makes you one of the most powerful women on the planet. Together, we join to share our knowledge, to inspire each other, and to be empowered by that strength. Our mission is to connect women in digital through engaging and educational events and to enable them with the confidence and tools necessary to exchange their power. Learn more about Women in Digital here.
Testimonial:
"I recently attended my first Women in Digital meet up and it was unlike any other 'networking' event. While every person in the room was there in a professional capacity, there was an undercurrent of shared values, shared struggles, and shared desire for change.
It was a powerful experience to see women band together to raise each other up in a way that only women can. I can't recommend joining Women in Digital enough. This is a professional community that feels like the home we never knew we needed, but have always been seeking." - Alaura Weaver, Copywriter + Content Strategist
Who should attend?
All women in the digital and tech industries are welcome. Our members have a digital focus within the creative, marketing, advertising, or communications fields. From content strategists to designers, developers to social marketing pros and CMOs – you are all women in digital and all welcome at our events.

Become a Women in Digital Member to attend. Join here.

Please do not attend if you have a sales motivation. Soliciting our attendees and members for business or sales is strictly prohibited. If you do so, you will kindly be asked to leave OR you can officially sponsor us (a better option).

We welcome all female, female-identifying, and LGBTQ persons.

Men, we prefer you not attend our member meetups. Why? By nature, when faced with challenges, women respond by creating community. This is ours. If you would like to support us there are so many ways:
If you are interested in sponsoring this event or others, please contact Renee at renee@womenin.digital


Thank you to our sponsor: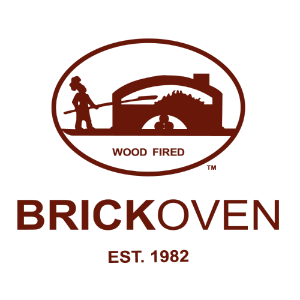 The Brick Oven was established in 1982 in downtown Austin. We built the largest wood-fired Brick Oven in Texas from original designs, using cast pieces over 100 years old. In 1989 a second location in Northwest Austin was added and a similar sized oven constructed.
Each Brick Oven weighs over 20,000 pounds and burns three cords of oak wood every month to maintain temperatures of nearly 700 degrees. The massive size and high temperatures assure fast, consistent cooking and give our food a unique character and flavor.
We feature house-made breads from original recipes, high-quality fresh ingredients and are locally owned and operated.