Sales Have Ended
Ticket sales have ended
Pre-registration has ended, but you can still attend by showing up and paying $10 at the door.
Sales Have Ended
Ticket sales have ended
Pre-registration has ended, but you can still attend by showing up and paying $10 at the door.
Description

It's a Big Week!
We're excited to be part of Austin Startup Week with an awesome social event on Thursday, September 8th from 6pm - 8pm at Molotov Lounge. It's a great opportunity to bring together the entrepreneurs, marketers, angel investors, UX experts, designers, developers, venture capitalists, and big data enthusiasts from around Austin (and perhaps beyond).
Sponsors

You've heard the hype, now it's time to get practical. IBM offers strategies for maximizing cloud economies of scale. From deployment considerations to managed services, from security to hybrid application models, from image management to provisioning, IBM can help you walk through the plan/build/deliver steps of leveraging cloud to drive IT efficiencies across your enterprise data centers. Join us for informal discussion about which workloads are best suited for hosted cloud environments, what you should look for in a cloud services provider and how cloud can enable greater business agility and even business transformation. View demos and learn about case studies that share lessons learned from customers leveraging cloud to dramatically improve their IT utilization and to quickly bring new capabilities to lines of business thru hybrid clouds. Learn about Application Development in the Cloud, Security in the Cloud, and Social Business in the Cloud. If you've not already started exploring cloud, now is the time.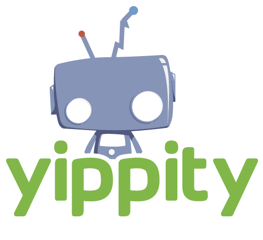 Sell your phone, save the planet! Yippity is the cute robot app that lives on your phone and monitors its value. Created by VertiGO Solution's corporate asset recovery program, Yippity is the newest and smartest consumer recycling app to hit your planet. Sell your phone fast with Yippity! VertiGO Solutions is a Washington, DC-based, woman-owned mobility systems integrator and communications consulting firm active in the Federal, Military, Education, Health and Corporate space. VertiGO has been on the cutting edge of Mobility technology and brings over 30 years of experience in the industry. VertiGO provides a holistic, end-to-end Enterprise-Grade Mobility offering with a complimentary line of business services in electronic recycling.
Remaining dates: October 20th and December 1st

Organizer of Austin Tech Happy Hour Sept 2011