Austin Startup Week is five days celebrating startups, the organizations that support them, & the spectacular people that make them happen.
About this event
While we might not be able to supply you with a tasty Texas breakfast taco or BBQ, we will be celebrating Austin's diverse and unique community of entrepreneurs, movers, and shakers virtually!
World class entrepreneurs, investors, mentors, and executives will all gather for an impactful event that educates, creates opportunities, and inspires innovation.
RSVP through Eventbrite, and start planning your personalized schedule today at AustinStartupWeek.com.
A Sneak Peak of Our 2020 Speakers...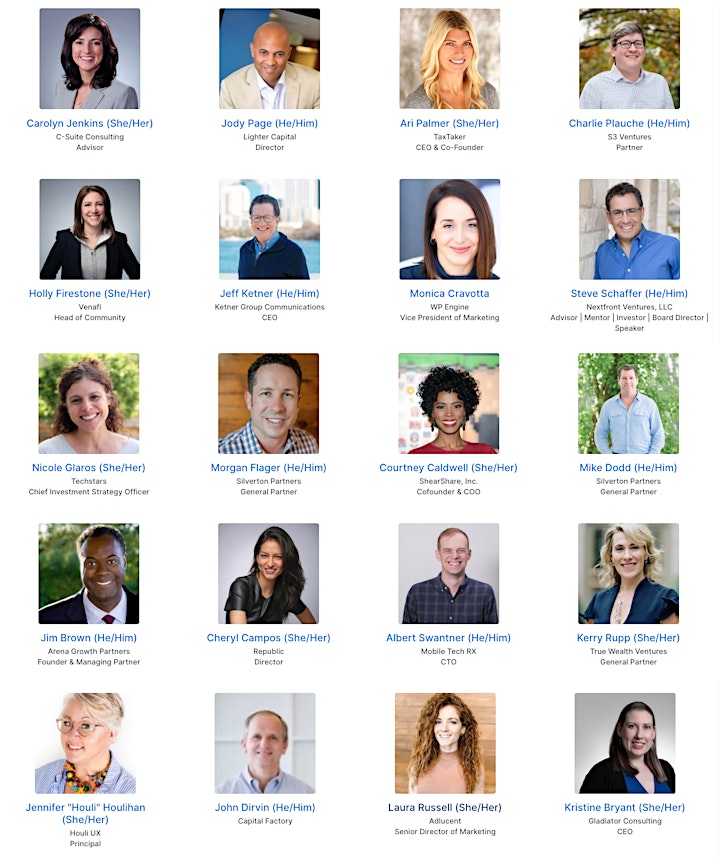 2020 Tracks
Autonomy & Drones
Consumer Packaged Goods
Cybersecurity
Entrepreneurship 101
Fundraising
Future of Work
HR, Talent & Culture
Innovating the DoD
Marketing & Branding
Sales & Biz Dev
Social Impact
Survival & Pivots
Women in Tech
Youth Entrepreneurship
**Be on the lookout for more tracks being added every week!
Special thanks to...