Multiple Dates
Austin - North Austin Monthly Real Estate Networking and Deal Finding Train...
Description
Austin - North Austin Monthly Real Estate Networking and Deal Finding Training
These past months have been really disheartening for the rest of the world. As the widespread Coronavirus (COVID-19) puts the people into community quarantine and social distancing, keeping business in the real estate has been hard for investors.
In line with this, Real Estate IQ moves this event online to allow real estate investors to still be able to invest in their knowledge and network.
TOP Reasons to come to this event:
Deals, Deals, Deals! We will find and analyze a LIVE DEAL using Real Estate IQ. This is a LIVE DEAL you can make an offer on!

Deal Finding Training: Learn how professionals use Real Estate IQ to find and win great investment deals everyday.

Real Estate Deals Update: Each month, we compile distressed and motivated seller data on the market to locate the hottest area for finding Real Estate Deals.

Networking: Network = Net worth. Network with our speakers and real estate investors and grow your business!

Raffle Drawing: Prizes include gift cards, class passes, gift certificates, and more!

Deals Heat Maps: Every registered attendee will receive a digital copy of the Real Estate Deals Heat Map!
Bring a friend and each of you will receive an extra raffle ticket.
Agenda:
6:00-6:15 PM: Networking
6:15-6:30 PM: Introduction/ Deal Pitch
6:30-6:45 PM: Real Estate Deals Update
6:45-7:45 PM: Deal Finding Training - Let's find a deal together!
7:45 PM: Raffle & Networking

What to bring:
Bring a friend and an appetite for knowledge!
Bring a Laptop for hands-on training.
Who should come:
New and Experienced Real Estate Investors, Real Estate Professionals, Private Money Lenders, Hard Money Lenders, Contractors, Business Owners, Asset Managers, and anyone who wants to learn about real estate investing!
Testimonials:
"One of my good friends gave you glowing reviews…additionally this event is very informative for both a beginner to a savvy veteran."
- Dale, Real Estate Professional
"This is a great opportunity to network with other investors and learn more about real estate investing!"
- Becky, Real Estate Investor
Meet our speaker, Joseph Sun de la Cruz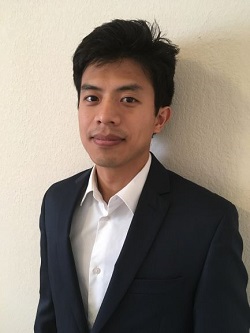 With a background in Mechatronics Engineering, Joseph Sun de la Cruz started his career in the high-tech industry in Austin focusing on computer vision while becoming involved in the growing DIY/maker and startup culture.
His first experience in real estate came as a first time homebuyer where he was constantly outbid by investors, sparking his curiosity with the "all-cash investor buyer" crowd. Several seminars, books and networking events later, he stumbled across Real Estate IQ and was intrigued by the combination of technology, big data and real estate.
Now, as part of the leadership team at Real Estate IQ, Joseph manages the Data Operations and Engineering team to bring new features, tools and data into the system with the goal of helping real estate investors increase their returns by leveraging technology and data.
Born and raised in Toronto, Joseph is a Texas transplant of 7 years and currently resides in Austin.
This event is co-hosted by:
REAL ESTATE IQ and PATTEN LAW FIRM