Austin Nonprofit User Group January 2018 Meeting

Friday, January 19, 2018 from 11:30 AM to 11:30 AM (CST)
Event Details

Agenda
11:30 Grab lunch, grab a seat
11:45 Scott Luikart Tells All About Relationships
12:30 Announcements. Drawing for fabulous prizes. Then Q&A
1:00 Adios
---
First Meeting of the 2018 Year and it's all about Relationships!
With Scott Luikart
Yes, Valentine's Day is coming soon and you may want to know how to manage relationships with all of your significant others.
But no! Scott will be talking about those pesky--but ultimately awesome--Salesforce relationships.
Master Detail....Lookups
We will look at relationships in SFDC - Lookup, Master Detail, Formula Fields, Custom Report Types, and limitations. We want to pick the right type of relationship for the use case you are facing. Using this knowledge we hope that it helps equip you to diagnose the right relationship to rely on and know about some options that we often overlook.
When we get stumped trying to accomplish something in Salesforce, it's often because we don't understand how a relationship is working in the background. And how those same relationships make good stuff happen.

Scott will clear all that up for us and we'll love our relationships from now on!
---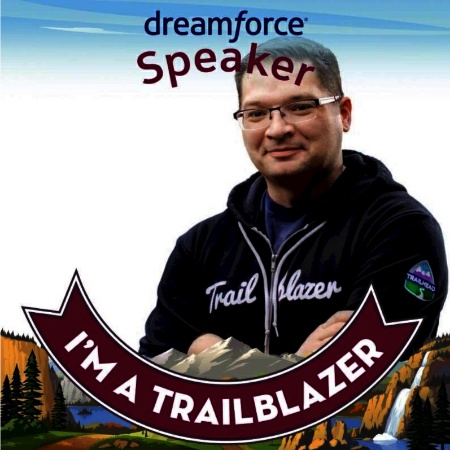 Scott Luikart was recently awarded the Golden Hoodie at Dreamforce 17. He joins a select few Awesome Admins with that honor. He is the Sr. Admin, Salesforce for LegalZoom. In his tenure he has worked for 4 different companies supporting 400+ users. We're excited to have Scott come to teach us. He can be found most Saturdays at Salesforce Saturday, and often teaching me (Patricia) things I couldn't know or ought to know about processes in Salesforce.
---
We'll be having our meeting in a new location for us: Big Daddy's in the Southwest corner of 183 and Burnet Road in the Crossroads Shopping Center.
We look forward to starting a new year with you. With Scott's help we'll start our 2018 success path with a bang.
Your Austin Nonprofit User Group leaders
When & Where

Big Daddy's
9070 Research Boulevard #101
Crossroads Shopping Center
Austin, TX 78758


Friday, January 19, 2018 from 11:30 AM to 11:30 AM (CST)
Add to my calendar