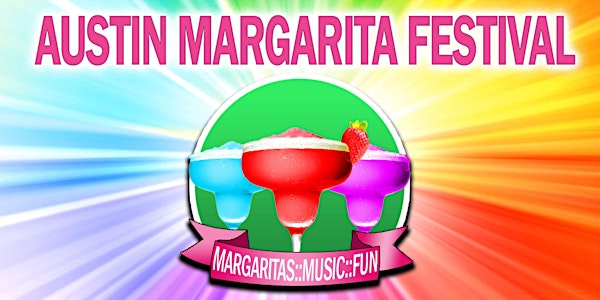 Austin Margarita Festival 2018
Event Information
Location
Austin American-Statesman
305 S. Congress Lake
Austin, TX 78704
Description
With Austin's reputation for being the Live Music Capital of the World, we could only think of one thing that might add to that status – MARGARITAS!! This year, the Austin Margarita Festival will grace the downtown area, just across the Congress Avenue Bridge, on the Austin American-Statesman's riverside property. The 21+, one-day event is a reflection of Austin's plethora of eclectic styles and artistry, only this diversity shows through in the 20+ Margarita Flavors, including the Bourbon St. Hurricane, Grapefruit Groupie and Jalapeno Pepper. Served frozen or on the rocks, the endless choice of mouthwatering margaritas can be enjoyed against the backdrop of Austin's beautiful skyline. Adding to the cool vibe of this Margarita Mecca, you can sip to the sounds of live bands and DJs, and to the complement of great food! You've heard the tagline, "Keep Austin Weird". Well, Austinites, on October 20th, 2018, you'll hear a new adage – "Keep the margaritas flowin' and the good times goin'!
House Margarita Flavors:
Bourbon St. Hurricane
Coconut
Cucumber Apple
Grapefruit Groupie
Green Apple
Grrrrrrape!
Lime
Lots of Chocolate
Peach Mango
Raspberry
Strawberry
and more!

For more festival details visit: www.AustinMargaritaFestival.com
*The event/venue has a capacity limit. Ticket availability is not guaranteed at a later date. Austin Margarita Festival is a rain or shine event. All ticket sales are final, no refunds will be granted.
Date and time
Location
Austin American-Statesman
305 S. Congress Lake
Austin, TX 78704