Austin ISSA July 2017 Chapter Meeting

Wednesday, July 19, 2017 from 11:30 AM to 1:00 PM (CDT)
Event Details

AGENDA
11:30 - Networking
11:45 – Chapter Business Update
11:50 - Sponsor
12:00 - Presentation
12:50 – Q&A
Early Registration ticket deadline is Friday, July 14, 2017
The Coming Legal Issues in Information Security
The law and Information Security are inextricably tied together. Enhance your career by learning how to navigate this ever-changing landscape. This survey of the legal horizon will include:
Use of outside council to protect client incident and security information

The regulatory horizon including GDPR, 23 NYCRR 500, and Cybersecurity Disclosure Act of 2017

Blockchain and smart contracts.
About Today's Speaker
Edward Block
Senior Attorney at Gardere Wynne Sewell LLP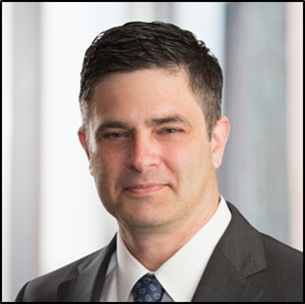 A self-professed geek with a legal education Eddie, is an attorney and experienced information security professional focused on how emerging law affects personal privacy at the State, Federal, and International Level. Eddie's technical resume includes working on and managing teams performing all aspects of information security from credentialing functions, firewalls, IDS deployments and monitoring, penetration testing to developing information security policies, standards, and guidelines that balance protection of information assets with legal and functional requirements. 
Eddie works with Gardere's highly regarded litigation practice as a member of the firm's internet, eCommerce and technology team, as well as its cybersecurity and privacy legal services team. He also works closely with Gardere's government affairs team on cybersecurity law and regulation. The corporate practice group enlists Eddie's expertise during mergers and acquisitions to evaluate security postures, policies and procedures to ensure an integrated approach to addressing security risk during the transition. In addition, Eddie assists clients with establishing security, breach and disaster recovery polices and counsel on cyber insurance issues, including evaluating policy compliance. 
Eddie is a licensed member of the State Bar of Texas, a Certified Information Privacy Manager (CIPM), a Certified Information Privacy Professional/Government (CIPP/G), a Certified Information Systems Security Professional (CISSP), a Certified Information Systems Auditor (CISA), a Certified Ethical Hacker (CEH), and a Certified Security Analyst (E|CSA). 
Capitol of Texas ISSA Board
President:  Larry Moore
Vice President: Jackie Wilson
Education Director: Bob Cadenhead
Membership Director: Doug Engle
Treasurer: Dave Gray
Recording Secretary: Mark Montgomery
Corresponding Secretary: Allen Hebert
Marketing Director: Gary Geddes
Operations Director: Vern Williams
Sponsorship Director: Jae Shin
When & Where

Norris Conference Center
2525 West Anderson Lane
#365
Austin, TX 78757


Wednesday, July 19, 2017 from 11:30 AM to 1:00 PM (CDT)
Add to my calendar