Austin ISSA April 2018 Chapter Meeting

Tuesday, April 17, 2018 from 11:30 AM to 1:00 PM (CDT)
Event Details

 Discover Why Your Cybersecurity Expertise 
Just Isn't Enough Anymore
Do people seem to just not get it when you tell them what needs to be done for proper Cybersecurity? Are your days characterized with going back-and-forth to justify your position, where if people would simply accept your guidance, you could make things more secure? Are you frustrated knowing you're the Cybersecurity expert with the track record to prove it yet you're not being heard, recognized, and promoted for the technical expertise you provide?
What You'll Learn:
• Engage people to support your Cybersecurity insights
• Engage non-technical people to remove roadblocks
• Partner with people to achieve your Cybersecurity results
• Manage 'up" to Board level so your message is heard and valued
Presented by: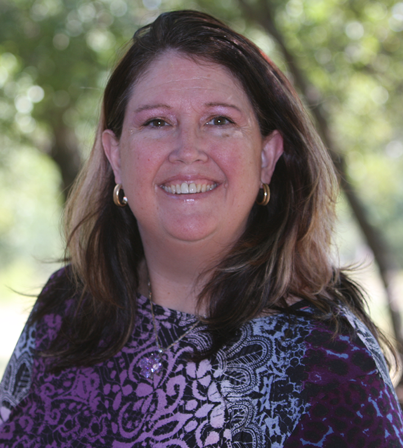 Cheri Hotman, MBA, CPA, BCC Cheri is an ex-VP in the Tech/IT space, with a career predominately in banking, financial services, and consulting. Cheri earned her MBA from the University of Texas at Dallas, is a CPA, and a certified coach (BCC, Board Certified Coach). Her website is MakeImpactAtWork.com where you can get your free copy of "3 Secrets to Make People Listen at Work when YOU Have the Answer".  Cheri's LinkedIn profile is: www.linkedin.com/in/cherihotman
AGENDA
11:30 – Networking
11:45 – Chapter Business Update
11:50 – Sponsor
12:00 – Presentation
12:50 – Q&A
Early Registration ticket deadline is Friday April 6, 2018
General Registration ticket deadline is Wednesday April 11, 2018
Late Registration starts Thursday April 17, 2018
Chapter Meeting Location
Thompson Conference Center
2405 Robert Dedman Dr., Austin, Texas 78712
Room 2.102 (Elevators to 2nd floor, turn right to hallway, turn right down the hallway)
Download Free Parking Permit for lot 40 east of the conference center.  
2018 Chapter Meetings -  the third TUESDAY of each month
Chapter meetings occur on the third Tuesday of each month from 11:30 to 1. Free parking is available in Lot 40 east of the conference center on the corner of Red River Street and East Dean Keeton Street.

2018 Speaker Schedule

| | | | | |
| --- | --- | --- | --- | --- |
| Date |   |        Speaker        |   | Topic |
| 5/15/2018 |   | Ricky Allen |   | Spring Cleaning  |
| 6/19/2018 |   | Lewis Bolla |   | The Attacker's POV - Hacking Mobile Apps in Your enterprise to Reveal Vulnerabilities and Protect the Business |
| 7/17/2018 |   | Brett Young |   | Defending the Industrial Cloud |
| 8/21/2018 |   | Rick Handley |   |  How to Protect Your Company During a Merger |
| 9/18/2018 |   |  Andy Thompson |   |  Hacker Carpet Bomb |
| 10/16/2018 |   |   |   |   |
| 11/20/2018 |   |   |   |   |
| 12/18/2018 |   |   |   |   |
Capitol of Texas ISSA Board
President:  Larry Moore

Vice President: Jackie Wilson

Education Director: Bob Cadenhead

Membership Director: Doug Engle

Treasurer: Dave Gray

Recording Secretary: Laurel Marotta 

Corresponding Secretary: Jim Pearce

Marketing Director: Allen Hebert

Operations Director: Vern Williams

Sponsorship Director: Jae Shin
When & Where

UT Austin Joe Thompson Conference Center
2405 Robert Dedman Dr.
Austin, TX 78712


Tuesday, April 17, 2018 from 11:30 AM to 1:00 PM (CDT)
Add to my calendar
Austin ISSA April 2018 Chapter Meeting