Austin IPLA - February 2019 Luncheon CLE at Chez Zee; Federal Circuit and S...
Description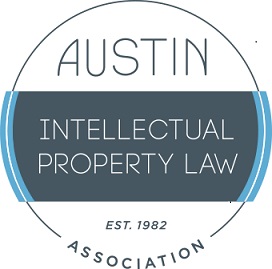 February CLE Luncheon
2018 Federal Circuit and Supreme Court Patent & Trademark Year In Review
Speakers: Darryl Adams, Baker Botts; Danae Robinson, Pirkey Barber; Kat Li, McKool Smith; Janice Ta, Vinson and Elkins.
Thursday, February 28, 2019
Registration 11:30 am
Lunch and Presentation 12:00 - 1:00 pm
Chez Zee
5406 Balcones Dr
Austin, TX 78731
Pending 1.0 Hour of Texas CLE Credit
Pre-registration tickets are available until the Thursday preceding the monthly luncheon or until all tickets have been sold. To the extent any tickets remain, they can be purchased through the "Late Registration" option above or at the door the day of the event (both late options include a $10 additional charge). If you have any questions about pre-registration, please contact the event organizer.
Austin Intellectual Property Law Association Purchase/refund policy: Payments for Austin IPLA annual dues and event registrations are final. However, should you be unable to attend an event for which you have registered, you may send someone else in your place if they qualify for the same registration status.
Photograph policy: Photographs may be taken at this event, by attending this event you consent to your photograph being taken and used by the Austin IPLA.