Description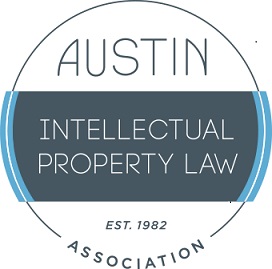 Annual Meeting and CLE Luncheon
Come to this year's annual meeting where we will vote on the new slate of the Board and have a terrific panel of Patent and Trademark Practitioners: Brian Nash, Pillsbury Shaw; David Hoffman, Fish & Richardson, Brett Thompsen, Baker Botts; and Wendy Larson, Pirkey Barber. Please note the panel change, which is a result of the ongoing government shutdown. We are extremely grateful to our local PTAB and TTAB practitioners who have stepped up in our time of need to speak.
Moderated by: David O'Brien, Haynes & Boone
Wednesday, January 23, 2019
Registration 11:30 am
Lunch and Presentation 12:00 - 1:00 pm
Chez Zee
5406 Balcones Dr
Austin, TX 78731
PENDING for 1.0 Hour of Texas CLE Credit
We will also be voting on the Austin IPLA board for the 2019 year. As announced at the Member Appreciation Lunch, the board slate is:
Past President - Jennifer Nall
President - Steve Meleen
Vice-President - Jennifer Kuhn
Treasurer - Aden Allen
Secretary - Jerry Suva
Pre-registration tickets are available until the Thursday preceding the monthly luncheon or until all tickets have been sold. To the extent any tickets remain, they can be purchased through the "Late Registration" option above or at the door the day of the event (both late options include a $10 additional charge). If you have any questions about pre-registration, please contact the event organizer.
Austin Intellectual Property Law Association Purchase/refund policy: Payments for Austin IPLA annual dues and event registrations are final. However, should you be unable to attend an event for which you have registered, you may send someone else in your place if they qualify for the same registration status.
Photograph policy: Photographs may be taken at this event, by attending this event you consent to your photograph being taken and used by the Austin IPLA.