Description
How GPUs improve scalability
Most companies today are in the data business as much as they are in their industry's business. To stay ahead of the competition, companies need to derive insights from the massive amounts of data from a multitude of sources, like customers, production facilities, and their own supply chain.
Traditional interpretation methods are increasingly challenged by the volume of data, fewer experts in the industry and slow compute, which can no longer keep up with the demand. Over the years, many companies have become constrained by the compute power, memory bandwidth, and the amount of power and cooling that's needed to run their technical operations.
The speed and accuracy of computation is critical to deriving insights from these data sets. Multi-GPU and multi-node GPU technology boosts throughput for visualization and heavy computation.
Learn about how these new approaches to parallel processing can improve your algorithms scalability as your data sets grow.


---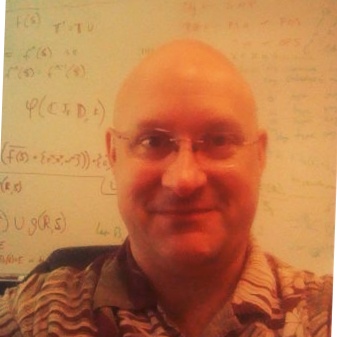 Joe Eaton is the technical lead for Accelerated Graph and Data Analytics at NVIDIA. Previously, he was chief scientist at Object Reservoir, producing finite-element based 3phase reservoir simulations with automated adaptive meshing technology. He was also vice president of engineering at Algebraix Data, leading a development team to produce a high-performance SPARQL query engine. Joe joined NVIDIA in 2013 to work in the CUDA Libraries team on sparse linear algebra methods and especially the AmgX library of GPU-accelerated sparse iterative solvers. Joe has experience in multi-phase and multi-physics simulators on large parallel computers, including convection-diffusion-reaction systems with millions of cells and tens of millions of chemistry unknowns. Currently he is the architect and technical lead on nvGRAPH, which applies sparse linear algebra and machine learning techniques for graph theory problems. Joe lives in Austin, Texas, and holds a Ph.D. in computational and applied mathematics from UT Austin, a master's in mechanical engineering from Stanford, and a bachelor's in mechanical engineering from Rice University.