Austin Dance Festival Presents Dance on Film at Pioneer Farms: An Outdoor Film Screening of International Dance Films
About this event
Friday, November 6
6:00 Doors Open
6:15 Live Dance Performances
6:45 Final Seating
7:00 Dance on Film
IN A NUTSHELL
This is an outdoor, masked, socially-distanced event at
Pioneer Farms
10621 Pioneer Farms Drive
Austin, TX 78754
Limited seating capacity.
Advanced online ticket sales ONLY.
Tickets are pay what you can $10-$50.
No refunds unless the event is canceled.
Masks required. Social distancing enforced.
The film screening is approximately 1 hour and 45 minutes
Some films contain mature content (think PG-13)
Bring your own blankets or chairs, a flashlight, insect repellent, and a picnic. No alcohol or glass containers. No pets.
ABOUT DANCE ON FILM AT PIONEER FARMS
Austin Dance Festival presents Dance on Film at Pioneer Farms. The curated Dance on Film series was originally scheduled to be screened in an indoor theater as part of Austin Dance Festival in April 2020. After canceling the festival due to the pandemic, the festival staff have reimagined the Dance on Film series and given it a decidedly Texas twist. The outdoor, socially-distanced event features site-specific solo dances on the authentic 1880's Texas town square, followed by the international Dance on Film showing on Rocket Cinema's 40-foot screen in an open field, under the Texas stars and flanked by longhorn cattle and the bluffs of Walnut Creek.
The highly-acclaimed films represent a wide range of dance forms from Modern to Ballet and from Tango to Flexing (Bone Breaking) and examine topics such as immigration, self-doubt, societal awareness, identity, intimacy, and metamorphosis. Numerous films have won prestigious awards such as Women Filmmakers Award of Merit, Best Portuguese Film, Best Experimental Film, and Best Arthouse Film. Some films contain Mature Content. (Think PG-13).
HOW IT WORKS
Curbside Check-In: Upon entering the parking lot, stay in your car, wear your mask, and show your paper ticket or digital Evite confirmation to the attendant.
After you've parked, walk to the entrance of the farm and use the touchless hand sanitizer upon entry. Masks are required. Practice social-distancing.
Stroll through the town square to Moody Meadows. Look for socially-distanced marked spots and set up your personal viewing area. Blankets in front. Chairs at the back.
Then roam Pioneer Farm's authentic 1800's Texas town square. Look for live pop-up dances on the house porches. Take a selfie!
Listen for the dinner bell. That means it's time to head back to your blanket or chairs for the Dance on Film screening. Some films contain mature content. (Think PG-13).
SAFETY PROTOCOLS:
Masks and social distancing are required.
Extra masks are available for a small fee.
Hand sanitizer is available throughout the farm.
Restrooms are closely monitored and cleaned by an attendant.
WE CAN'T WAIT TO SEE YOU IN PERSON!!!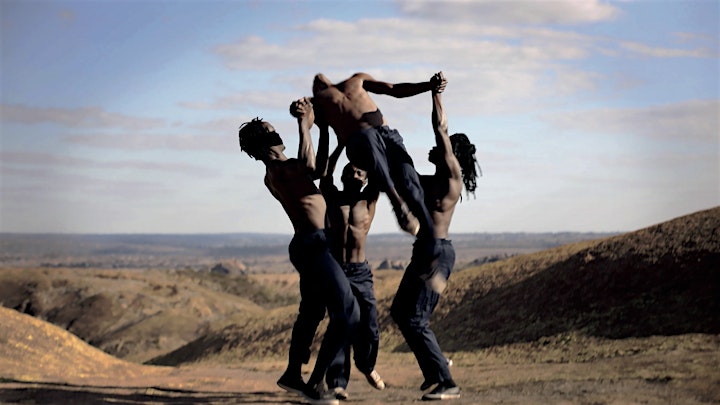 Organizer of Austin Dance Festival presents Dance on Film at Pioneer Farms