Austin Comedy Film Festival Spring 2021 Day 3 is a live screenplay reading event Sunday May 16.
About this event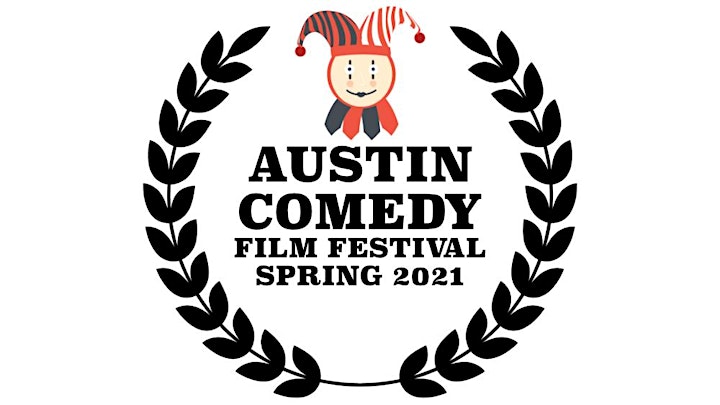 Live screenplay readings will take place on Sunday May 16, 2021 at the Alamo Drafthouse Cinema Lakeline from 12:00p-3:00p. Attending screenwriters will team up with actors in advance to have one scene (max 10 pages) read from their screenplays in front of a live audience. Every attending person must have a ticket to enter. Actors, Screenwriters, Filmmakers, everyone. The following screenplays are confirmed for this reading, in this order.
Have questions? Join our new Telegram group! t.me/austincomedyfilmfestival
Aw, Dammit!, Written by Jer Moran (United States)
Build A Boyfriend, Written by Ted G Ryan, Sarah Ryan and Vincent Muller (California)
Feets of Passion, Written by Diana McManus (Texas)
Gabby and Gus Off the Beam, Written by Lisa Killiany (Connecticut)
How Much?, Directed by Sean Morris (California)
Pearl of Wisdom, Written by Marlene Sharp (United States)
Show Cat, Written by Ally Beans (Texas)
That's Our Show, Written by Judd Cherry and Aaron Krebs (California)
The Imbalance, Written by Naomi Lisner (Australia)
The Reluctant Cougar, Written by Charles A. Bush (Florida)
Walking Catastrophe, Written by John Pepin (Texas)
For a complete list of the screenplays and films selected for this event, please check out the Austin Comedy Film Festival Spring 2021 Event Page.
Looking for a hotel?
Austin Comedy Film Festival May 14-16, 2021
- Links to all tickets
Organizer of Austin Comedy Film Festival Spring 2021 Session 3 Screenplay Readings