Austin: Colorist Flight School BYOL - DaVinci Resolve Lite
When and where
Location
The Studio at Tom Parish, Inc. Austin, TX 78704
Description
TaoOfColor.com, Flanders Scientific
& TomParish.com Presents:
Colorist Flight School - LIVE!
A 3-day hands-on workshop teaching the craft of color grading using DaVinci Resolve (and Resolve Lite)
Colorist Flight School LIVE! works like this:
2 weeks before the workshop: You'll get access to the Colorist Flight School LIVE! website and a 1-hour webinar on "Why color grading is so hard (and what you can do about it)"
1 week before the workshop: You'll get access to an audio recording of the Director, Editor and your instructor, Patrick Inhofer, discussing the film we'll be grading in class... and the creative goals they hope to achieve and you'll need to execute.
During the event you'll grade a short film that the entire class color corrects together over 3 days!

Importing through final render

You'll learn how to evaluate a shot

Then you'll use the evaluation to create a plan of attack

As a class we'll execute that plan of attack... all while keeping in mind the creative intent of the Director

In the process we'll systematically explore DaVinci Resolve, digging deeper into it's toolset while learning each step of The Tao Colorist 3-Step Technique

On Day 3 we'll go over working with RAW and LOG footage - plus how to use LookUp Tables (LUTs) and how to decide if you want to NOT use a LUT.
We provide a USB 3 hard drive with the short film and project files—for you to take home and continue practicing. The hard drive contains over 80 Gigs of camera original footage, training videos and tutorials.
You are licensed to use excerpts of the short film in your color grading demo reel and in private client demos!
During class you'll also:
Learn to use DaVinci Resolve in context of an actual real-world job
Solve real-world problems while learning to grade for shot continuity, context and emotion
Learn advanced keyframing and tracking techniques
Work with RAW and LOG camera formats and adapt The Tao Colorist 3-Step Technique for these specific workflows
Extensive Q & A opportunities, working through color grading questions you have - at the exact moment you have them.
Receive special bonuses that will continue your education for several more months (details below)
What Previous Students Say About the Workshop
What was the level of the workshop?
"I had never used DaVinci Resolve before and I was little hesitant about [the workshop] because I didn't feel that my color grading skill were quite up to par as they should be. Patrick did an AWESOME job explaining the use of the software and didn't make me feel any less about being a beginner with the use of the program. It was a lot to digest in 3 days but I feel more confident moving forward and I'm looking forward to my growth of skill level in using the program and color grading. I would highly recommend to anyone to to take this course if they are able. TAO OF COLOR ROCKS!" - Greg Dinkins / Macon, Ga.

"I didn't know what level we would start at. I was kind of worried that it would a lot of review information that I really knew already . . . [But] there was beginner, intermediate, and even advance techniques that I haven't see anywhere else after digging through every tutorial I found on line."

- Jeff Walsh / Atlanta, Ga.
"Well, I have been using Resolve for about a year and a half. I thought it was going to be too basic for me. And that it won't be worth the money, because it was going to go through stuff I already knew and I was completely wrong. It has gone though so many of the finer points and so many things I was doing one way there are better way to do things. And answered a lot of my basic questions. And have gone into finer details of things I thought I was doing right, but found out there I wasn't doing it the most appropriate way." - Rob Leaderman / Atlanta, Ga.
"

The workshop was v

ery challenging. C

hallenging is good, it exposes weak areas. I think of it as a mini stress test to identify areas that need more repetition to create muscle memory." - Steve Carson / San Diego, Ca.
How was your interaction with the Instructor?
"I know that in the process of reading about it and finding out about it that it was billed as being very hands on. But I wasn't sure how much of that would actually be. But sitting at the computer working with the surfaces, the program and the footage itself for the three days it's hands on from beginning to end . . . 10 people limited, limits it nicely. Any questions I had, no problem asking questions or speaking up in class." - Jeff Walsh / Atlanta, Ga.
"There was a lot of follow along. "Here's how I'm doing it, and you go ahead and do it." And all of us had issues at various points and it's, "OK let's stop make sure you are clear in what you are doing." . . . I would be asked to do something and I would be able to do it and Patrick would come over and look over my shoulder and would say, 'Why don't you try this way?" Or, "This worked really well." Or, "Do it differently." So, the interaction between us as students and Patrick was great." - Rob Leaderman / Atlanta, Ga.
If someone isn't sure, would you recommend this workshop?
"If you are serious about becoming a colorist, then it's a great value . . . It is worth every cent. I thought that I was pretty good before the class, but Patrick showed me that I was just at the beginning:) It takes live interaction with someone good to gauge your knowledge level." - David Hurd / Tampa Bay, Fl.
"I would tell them to check it out. I taught myself [Resolve] but wasn't too sure what to expect. The fact there's someone who been working with it for years and years now. Any question we had could be answered. There are a bunch of techniques that I learned that save seconds, minutes–that adds up at the end of a day." - Jeff Walsh / Atlanta, Ga.
"Unless you have been doing this for five, ten years it would benefit you–even at that point, even if you consider yourself an expert–I think you that there are still facets that would benefit everyone . . . I think a newbie, might have some issue about the pace. Because It might be a little too fast for someone who has never sat down on it. [But] at least if they sat down and if they have done any of the [online] tutorials, they should be able to follow this course." - Rob Leaderman / Atlanta, Ga.
"I'd tell them: Sell the dog if you have to, just get [to the Workshop]." - Steve Carson / San Diego, Ca.
BYOL: Bring Your Own Laptop . . .
Colorist Flight School LIVE! is going around the United States to offer color grading training in smaller markets. For the Austin event we are NOT providing computers. You'll need to bring a DaVinci Resolve or DaVinci Resolve Lite capable-computer to this event.
Before paying you need to be sure your computer can run Resolve. Click here for a rundown of the minimum specs from the latest DaVinci Resolve Configuration Guide for iMacs and PC / Mac Laptops.
What Film Are We Color Grading?
We'll be grading an original short supernatural suspense film under license from the filmmakers at BloodyCuts.co.uk. Specifically, we'll be grading a PG (no blood / gore) version of their film, Death Scenes.
This film has tons of mood. It requires us to create three completely different Looks to tell the story and many opportunities to practice working with masks and keys. You will receive this material on a small hard drive that you can take home with you- to continue practicing... or even open up the unedited version of this film and grade the original, slightly more disturbing version of this film. This film features:
Three different Looks (including two distinctly different flashback sequences)
Basic and advanced tracking challenges
Basic and advanced key framing opportunities
Many emotional moments for the colorist to accentuate
Effective uses of Vignettes and HSL keys
Shot-to-shot color matching problems
Shot on a Sony F3, flat profile, direct to ProRes422HQ with some pickups on a Canon 7D
An interview with Patrick Inhofer talking about Colorist Flight School Live!
This interview contains a look at the Resolve project we'll be working on and what you can expect to learn.
About the Austin Colorist Flight School Live! workshop:
June 24 - June 26, 2013: Austin, Texas
Local Event Organizer: TomParish.com
Location: Precision Camera
Colorist Flight School Live! in Austin is being produced by Tom Parish - an audio engineer, colorist and member of the Austin post-production community. Precision Camera is centrally located in Austin, Texas with a very comfortable training room within the store.
These hotels are within comfortable walking distance to Precision Camera:
Holiday Inn – Austin NW-Arboretum Area, Renaissance Austin, Embassy Suites Austin, Hyatt Place Austin/Arboretum
You can find our local organizer Tom on TomParish.com.
How much is Colorist Flight School Live!?
3-Day Class: $1650
Includes:
Your own USB-3 Hard Drive with a 7-minute short film we'll be color grading, including project files and XMLs that you get to keep and take home and use in your demo reels and private client demos.
Access to a mini-website on Tao of Color to prepare you for the film we will be grading
1-hour video presentation: Why Is Color Grading So Hard (and what you can do about it)
Audio podcast of the discussion with the Director about his creative goals for the short film
Your own USB-3 Hard Drive with a 7-minute short film we'll be color grading, including project files and XMLs that you get to keep and take home and use in your demo reels and private client demos.
Access to a mini-website on Tao of Color to prepare you for the film we will be grading
1-hour video presentation: Why Is Color Grading So Hard (and what you can do about it)
Audio podcast of the discussion with the Director about his creative goals for the short film
Working with LUTs and Log footage (with an emphasis on Arri footage) and adapting The Tao Colorist 3-Step Technique to these unique workflows.
Working with Cinema DNG footage
Advanced Keyframing and Tracking Techniques
Extended Q&A working with specific questions or problems of class members
Special Bonuses:
Complimentary access to Tao of Color's 'Dead Man's Lake: The Grade-Along' online training ($269 value) which features:

Over 6 hours of Resolve 9 Fundamentals video training

10 hours of shot-by-shot color grading training on a 130+ shot film

Includes a 1 hour video on prepping a timeline for DaVinci Resolve

Includes a 1 hour video on working with LUTs and generating LUTs from ARRI's website

Note: you need a fast internet connection for a good experience downloading over 20 GB of source footage and training videos we provide
Complimentary 2-month access to MixingLight.com, a new color grading monthly membership website ($38 value)
A 10% discount on ANY Flanders Scientific gear! Up to a $550 savings! Valid through December 31, 2013.
Refund Policy
Life happens. Business happens. We get it. In the event you need cancel, here's our refund policy:
100% refund (minus credit/debit card fees and bank expenses) up to two weeks before the workshop
50% refund one week before the workshop
If you cancel within one week of the workshop and we are able to fill your spot, at our discretion we may provide a full refund minus credit/debit card fees, bank expenses and a $150 handling fee.
No Shows: If a student doesn't attend, there is no refund. Payment is forfeited.
No 'Early Termination': Once the class starts, if you are unable to finish the workshop the entire fee is due. There are no pro-rated refunds.
Meet Your Teacher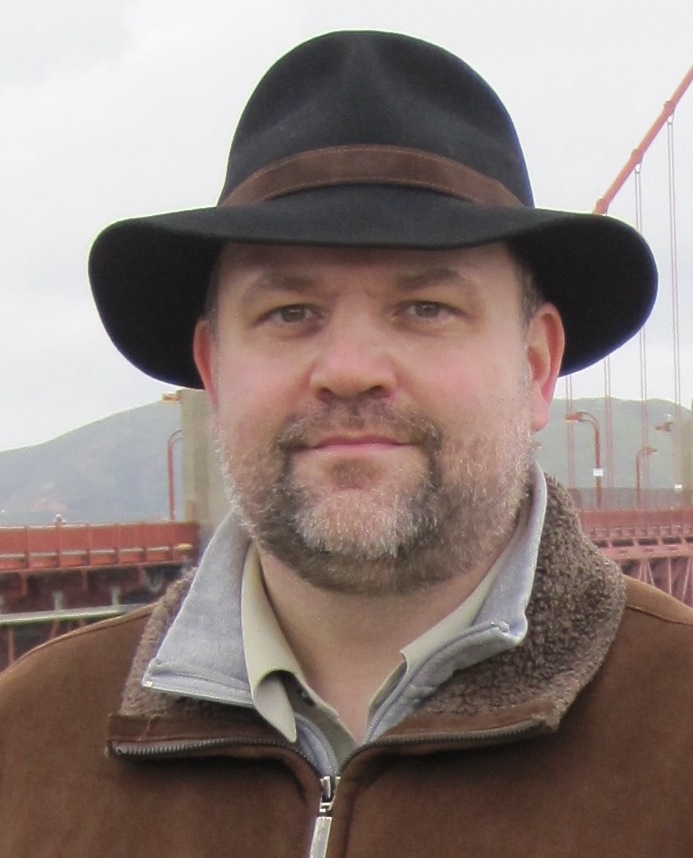 Patrick Inhofer is a professional colorist / finisher and owner of the New Jersey-based boutique Fini.tv. He's a 23-year veteran of the New York City post-production community. Patrick takes his experience working at high-end full-service post houses and delivers those same services to low- and mid- budget productions, bringing them high-quality workflows at competitive prices.
Patrick has worked on films, documentaries, television series, corporate videos, promos, and ID packages for a range of clients ranging from broadcast / cable networks, to indie films making the festival circuit, to corporate giants. He's worked with directors Barry Levinson and Bruce Sinofsky. Other clients include: HBO, NBC, ABC, Showtime, ESPN, Oxygen, AMC, Lifetime, TNT, TBS, National Geographic Channel, Starwood Hotels & Resorts, AOL, TV One, Virgin Records… and many more.
Patrick's first worked on Avid Media Composer as an Assistant Editor on HBO's 'The Babysitter's Club' in 1991. His first freelance gig in 2001 was to color correct a food documentary using Avid Media Composer's 'Levels' filter (a practice he does not recommend!). He founded his first post-production boutique in 2002 and is currently the Owner / Colorist at Fini.tv, Inc.
He began teaching color correction standing before the New York Final Cut Pro Users Group in 2005 (where he subsequently became its Treasurer and, later, President). In 2010 Patrick founded the software agnostic color grading website TaoOfColorGrading.com and recently published the 125th edition of his free weekly email newsletter 'The Tao Colorist'; which focuses on the Art, Craft and Business of professional color grading. In 2012 Patrick co-founded the website MixingLight.com with two other colorists, which launched in April 2013.
Patrick is also an Adjunct Professor at Hofstra University teaching Digital Color Correction for Television. He contributed to the book Color Grading with Avid Media Composer and Symphony 6 by Bryan Castle.
Request A City
Can't make this Atlanta event? Click here to fill out a form and request that Colorist Flight School visit your city! Once a city gets enough requests, we'll start exploring the possibilities.