Description
We are excited to announce our April meetup! #teamAUSAM will be returning to Downtown Austin with another event you won't want to miss. As always, we will have food, drinks, and some fun networking before we turn it over to the panel.
This month's panel will center around online to offline attribution. Come join us to hear all about linking digital and physical attribution from the perspective of buyers, sellers and measurement providers as we invite GSD&M, Placed, and Drawbridge onto our panel.
This is sure to be a very timely discussion, so be sure to grab a ticket - because they always sell out!
Team #AUSAM
Thanks to our wonderful sponsors for helping this event shine!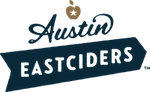 WeWork is the platform for creators. We provide the workspace, community, and services you need to make a life, not just a living. To learn more about the WeWork locations in Austin, click here to book a tour or send an email to congress@wework.com. Make sure to let them know you were referred by the AUSAM April Meetup.