About this Event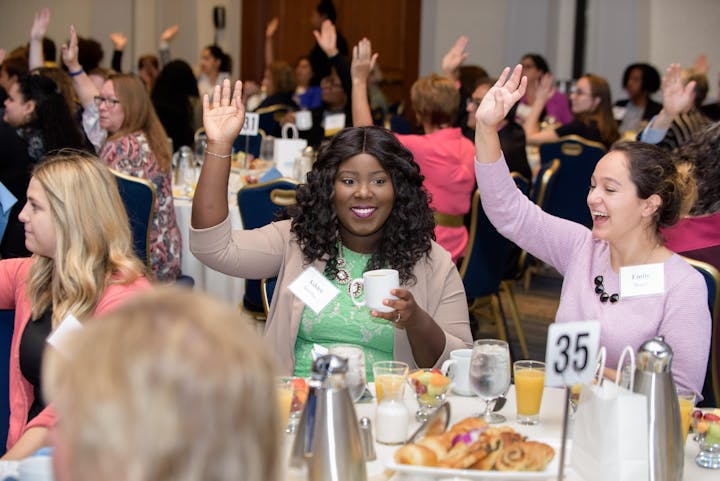 The Aurora Foundation's Luminary Luncheon will bring together over 500 attendees in support of the women and girls of Greater Hartford. Net proceeds will support Aurora's community grant making focused on college completion programs that propel women and girls in Greater Hartford to earn a college degree.
This year's event will feature Minda Harts, founder of The Memo LLC, a career development company, and author of the soon to be released book "The Memo," a career advice guide best described as the "Lean In" for women of color. Minda hosts a weekly podcast called "Secure the Seat" and has been featured in Forbes, CNBC, The Guardian, The Washington Post, and Fast Company. In 2016, Minda was nominated as a Change Maker at The White House State of Women Summit.
The Luminary Luncehon will also honor Aurora's Philanthropist of the Year Francine Austin and Young Philanthropist of the Year Sanmati Choudhary (Farmington High School). Emerging Young Philanthropists Nina Faynshtayn (Hall High School) and Sarah Anne Ackels (Simsbury High School) will also be recognized.
Special thanks to our Champion Sponsor, Family First Life.
For Corporate/Business Sponsorships and Table Host opportunities and/or general questions, please call (860) 881-4926.