Sales Have Ended
Ticket sales have ended
Thank you for supporting our Safety Day program!
Sales Have Ended
Ticket sales have ended
Thank you for supporting our Safety Day program!
Description
Aurora, CO Ammonia Safety Day
When: October 11, 2017
Where: 25690 E. Quincy Avenue, Aurora CO 80016
Cost: FREE
Lunch: During the noon hour
Registration: 7:30am- 8:00am
Time: 8:00am- 4:30pm
Who Should Attend? Ammonia End-Users, Public Safety & Emergency Responders, Chemical Manufacturers and Suppliers
Training Topics:
Understanding hazards of Ammonia
C-A-N Report and initial response life safety management
Risks and threats of industrial refrigeration hazard zones
Objectives of industrial refrigeration emergency shutdown
Rapid entry rescue, decontamination, and medical treatment
Command and control expectations
Containment options - use of the fan and tarp evolutions
Command team awareness of potential catastrophic threat
Dealing with downwind and downstream receptors
The transition of command to the Hazmat Tech. Team
Use of checklists, playbooks and reference guides
Review of a fire department SOP and teaming agreement
Note: Attendee involvement is encouraged. A platform for sending electronic questions via text message will be available during the training session.
Organizers and speakers volunteer their time; sponsors and exhibitors pay the cost of food, facilities, and materials. This allows us to put on the Safety Day for free. Please let us know if you can participate as a sponsor or exhibitor.
For more information, please contact Debra Montanez at (831) 453-7102 or email at debra.montanez@ammonia-safety.com
2017 National Sponsors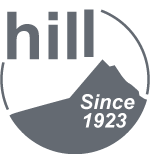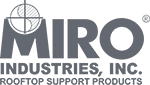 2017 MEAL SPONSOR