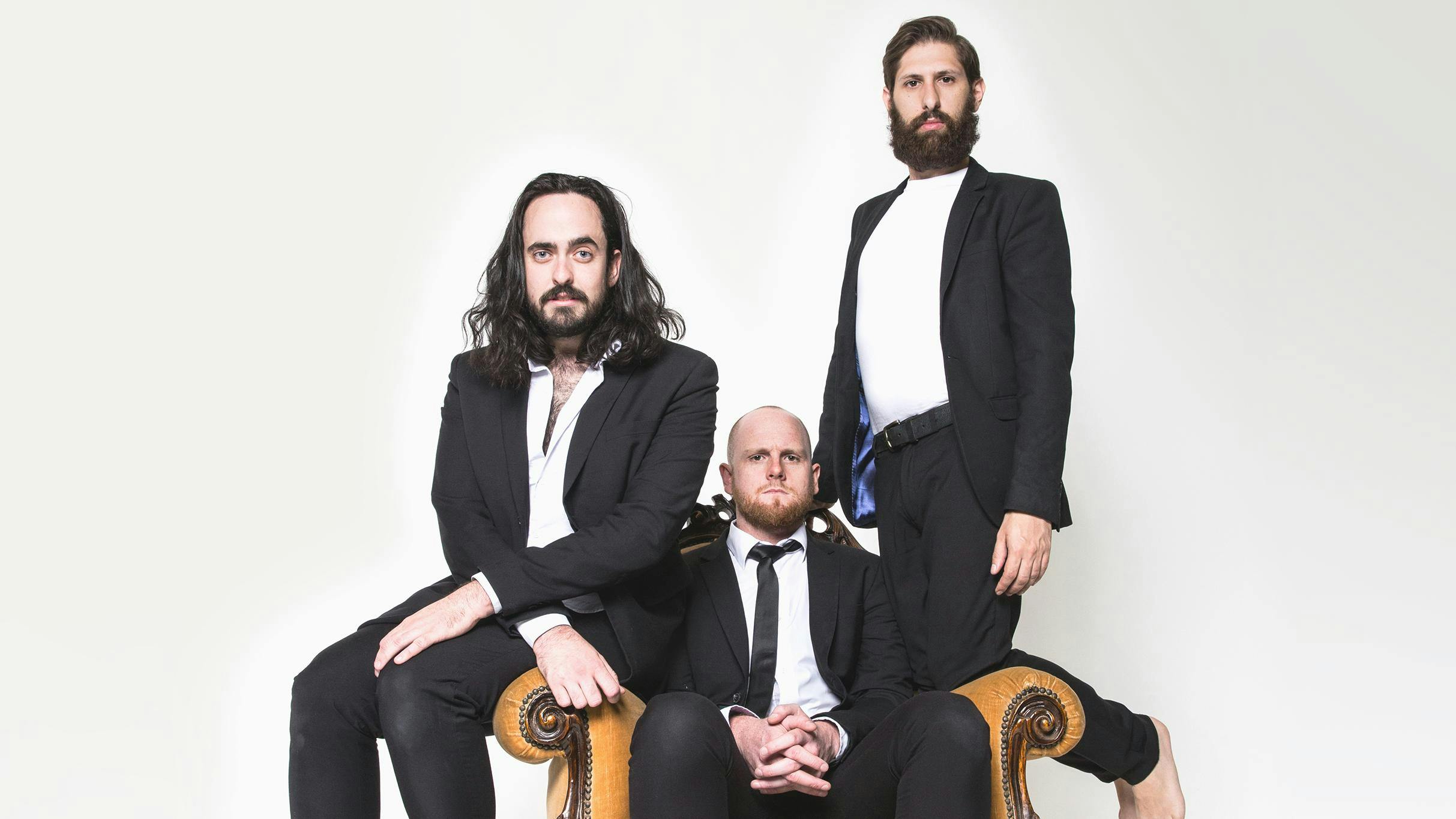 About this Event
AUNTY DONNA
Youtube | Facebook | Instagram | Website
About the Show:
Tickets on sale Friday 4/13 at 12pm
Doors 7pm / Show 8pm
"Funny as hell" ★★★★ - Herald Sun
"Ridiculous, unadulterated hilarity and brilliant chaos!" speakertv.com
Their YouTube channel has over 169 thousand subscribers and more than 26 million+ views
Aunty Donna's newest show - Big Boys - has debuted to sell out crowds and rave reviews around the world for their unique brand of surreal, fast paced, alternative sketch comedy. The Award Winning Australian trio have been sell-outs everywhere including New York, Vancouver, San Francisco, London's prestigious Soho Theatre and their 3rd Edinburgh Festival Fringe for their little plays, clever dances, outrageous songs and goofy characters,
"Do whatever it takes to get tickets to this show" ★★★★★ – Vulture Mag
"High energy absurdity and side-splitting ridiculousness!" ★★★★★ - The Music
There is no mistaking the fun and vitality the trio inject into their rambunctious work, a blast of anarchic attitude and passionate showmanship as they clamber into the crowd, tease each other over missteps and dance. Obviously maturity is not their catchword, all are overgrown children, acting up maniacally and vigorously all around the stage. 
"Why would I want to see an act called 'Aunty Donna'? I thought when I was offered to chance to review this show. After watching a few sketches on YouTube I was laughing and after seeing this fast-paced high energy show live the question I should be asking, dear reader, is why would you not go to see this show?
This show is not for the faint of heart. The act is high octane and fast-paced from start to finish.
Why should you go see an act called Aunty Donna? Because it is probably the funniest show you will see at the Fringe this year! " -- upsidenews.com
"BRILLIANCE! Aunty Donna are an Australian three-piece bringing fast-paced, filthy, contemporary-reference-heavy comedy. Without doubt one of, if not the funniest things I've seen at The Fringe this year." Broadway Baby (UK)