Auntie Sewing Squad Guide To Mask Making, Radical Care, Racial Justice
The Auntie Sewing Squad became a massive mutual-aid network of volunteers sewing free masks in the wake of U.S. COVID19 failures.
About this event
Access the virtual screening here:
This event will be fully virtual due to the current COVID-19 situation.
In an inspiring and eye-opening conversation, the editors and contributors of The Auntie Sewing Squad Guide to MASK MAKING, RADICAL CARE, and RACIAL JUSTICE will talk about their fight to distribute masks to underserved communities, where depleted mask supplies left thousands unprotected against the COVID19 pandemic. In March 2020, when the US government failed to provide personal protective gear during the COVID-19 pandemic, the Auntie Sewing Squad emerged. Founded by performance artist Kristina Wong, the mutual-aid group sewed face masks with a bold social justice mission: to protect the most vulnerable and most neglected.
Get a copy of the book at Eastwind Books. NOW ON SALE FOR 20% OFF! https://www.asiabookcenter.com/store/p3499/Auntie_Sewing_Squad_Guide_to_Mask_Making%2C_Radical_Care%2C_and_Racial_Justice.html
About the editors and contributors:
Written and edited by Aunties themselves, The Auntie Sewing Squad Guide to Mask Making, Radical Care, and Racial Justice tells a powerful story. As the pandemic unfolded, hate crimes against Asian Americans spiked. In this climate of fear and despair, a team of mostly Asian American women using the familial label "Auntie" formed online, gathered momentum, and sewed masks at home by the thousands. The Aunties nimbly made and funneled masks to asylum seekers, Indigenous communities, incarcerated people, farmworkers, and others disproportionately impacted by COVID-19. When anti-lockdown agitators descended on state capitals--and, eventually, the US Capitol--the Aunties dug in. And as the nation erupted in rebellion over police violence against Black people, the Aunties supported and supplied Black Lives Matter protesters and organizations serving Black communities. Providing hundreds of thousands of homemade masks met an urgent public health need and expressed solidarity, care, and political action in a moment of social upheaval.
Editors and contributors will talk about their life-saving sewing movement. The Auntie Sewing Squad is a quirky, fast-moving, and adaptive mutual-aid group that showed up to meet a critical need. Led primarily by women of color, the group includes some who learned to sew from mothers and grandmothers working for sweatshops or as a survival skill passed down by refugee relatives. The Auntie Sewing Squad speaks back to the history of exploited immigrant labor as it enacts an intersectional commitment to public health for all. This collection of essays and ephemera is a community document of the labor and care of the Auntie Sewing Squad.
Event sponsored by Oakland Asian Cultural Center, Eastwind Books Multicultural Services, and partially funded by Berkeley City Arts.
About the Speakers (Aunties!):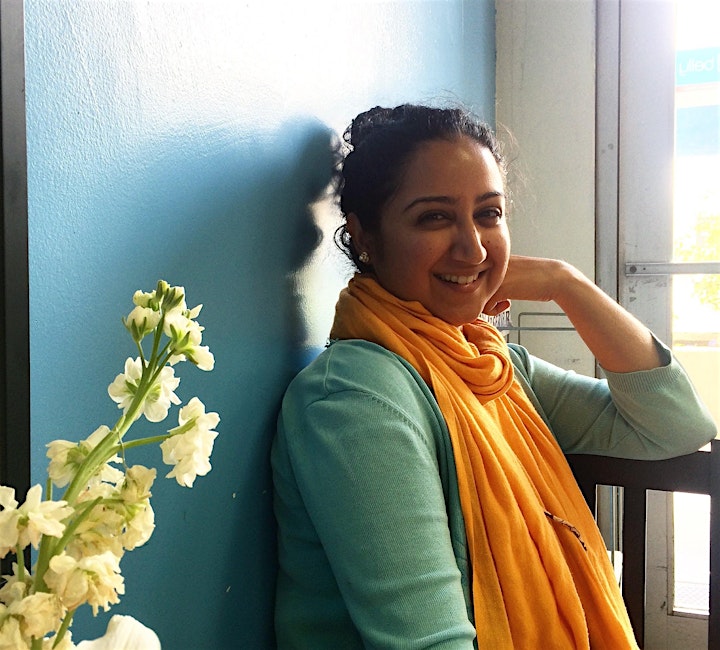 AUNTIE PREETI SHARMA
Preeti Sharma is an Assistant Professor of American Studies at California State University, Long Beach. She explores feminist theories of work, racialized and gendered labor, women of color feminisms/queer of color critique, worker centers and alternative labor organizations, and Asian American Studies. Her writings appear in The Journal of Asian American Studies, The Labor Studies Journal, Society & Space, and an edited volume. Her book project, The Thread Between Them, examines the transnational beauty practice of threading in South Asian beauty salons across Los Angeles through their emergence, labor, regulation, and organizing. She has also supported numerous research justice and storytelling projects with the UCLA Labor Center.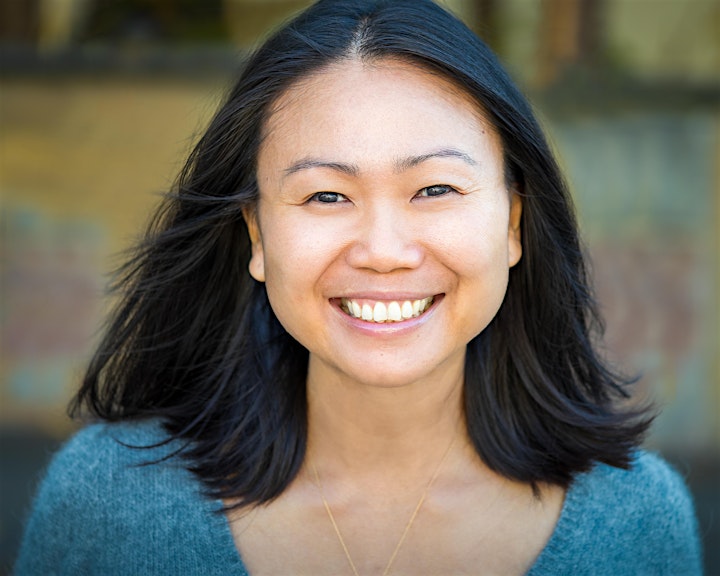 AUNTIE CHRISSY YEE LAU
Chrissy Yee Lau is an Assistant Professor of History at California State University - Monterey Bay. She teaches and researches 20th Century U.S. History, Asian American History, Women's History, and Public History. Her scholarship has appeared in the journal, Southern California Quarterly, and the anthology, Gendering the TransPacific World. Her forthcoming book project, New Women of Empire: Gendered Politics and Racial Uplift in Interwar Japanese America, tells the stories of young women who negotiated overlapping imperialisms and redefined womanhood. She is a sewing Auntie in the Auntie Sewing Squad.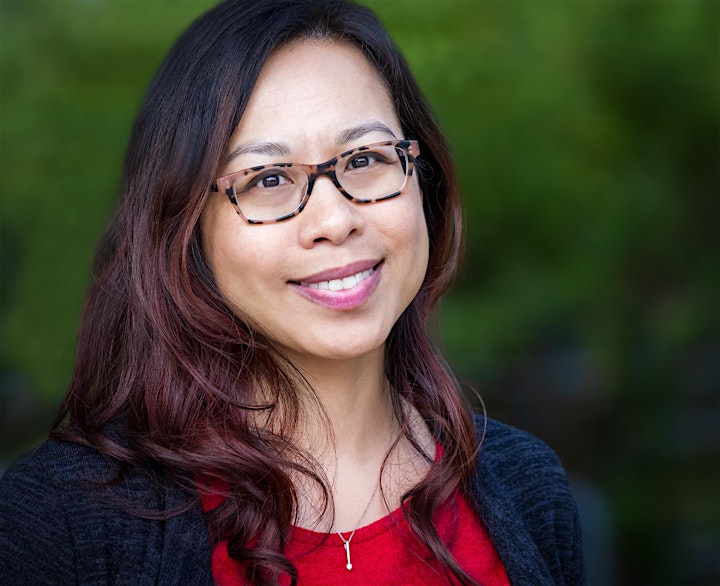 AUNTIE MAI-LINH K. HONG
Mai-Linh K. Hong is Assistant Professor of Literature at the University of California, Merced. Her research on refugee storytelling, race, and human rights has appeared in Amerasia, Verge, MELUS, Law, Culture, and the Humanities, and other journals and edited volumes. From 2017 to 2021, she has served as Co-chair of the Circle for Asian American Literary Studies.
AUNTIE VALERIE SOE
Valerie Soe's experimental videos, installations, and documentary films have exhibited worldwide. Her most recent film, Love Boat: Taiwan, premiered in 2019 and has won awards and exhibited at sold-out screenings at film festivals around the world. Soe is the author of the blog beyondasiaphilia.com (2012 Art Writers' Grant, Creative Capital/Andy Warhol Foundation), which looks at Asian/American art, film, culture, and activism. Her essays and articles have been published in books and journals including Countervisions: Asian American Film Criticism; Afterimage; Asian Film, and Amerasia Journal, among others. She is Professor of Asian American Studies at San Francisco State University.
Organizer of Auntie Sewing Squad Guide To Mask Making, Radical Care, Racial Justice
Eastwind Books of Berkeley has been serving the public providing books on Asian American diverse cultures, Ethnic Studies, history, and literature since 1982. Celebrating more than 20 years in Berkeley, Eastwind Books of Berkeley has provided the public with meaningful and relevant books for our times. Eastwind supports and promotes various authors at book events including: The Forbidden Book: The Philippine-American War in Political Cartoons, Other: An Asian Pacific Islander Prisoners Anthology, and Palestine...it is something colonial. Visit us in-store at 2066 University Avenue, Berkeley or online at www.asiabookcenter.com.