AUMAKHUA-KI (TM) Healing Level- 1 Workshop - 8/18

Sunday, August 18, 2013 from 10:00 AM to 4:00 PM (EDT)
Event Details
AUMAKHUA-KI (TM)

 

Healing
with
Rev. Ojela Frank, LMT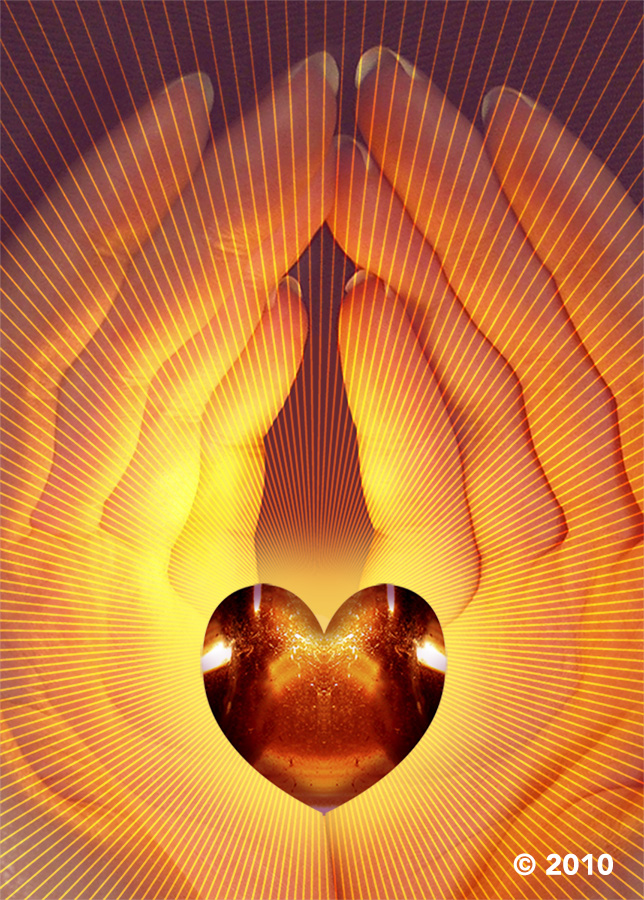 AUMAKHUA-KI 

(TM)

 

Healing Level-1 Workshop
   

    

August 18  -  
SOLD OUT!!!
Next L-1 Class:      SEPT. 15  -  
Sunday: 10 AM - 4 PM
AWAKENING THE HEALER WITHIN - Open your Channel to FEEL healing energy in your hands.  Learn about Chakras & Chromotherapy, How to do an Energy Self-Balancing using AUMAKHUA-KI™. Gain experience using the 1st Degree Symbol. Each student will receive an AUMAKHUA-KI™ Level-1 Attunement to Awaken the Healer Within.  

(There is no prerequisite for this class.) 
Workshop Fee:  $50
Course graduates are invited to join the monthly AUMAKHUA-KI ™ Healing private group teleseminars. We will share our experiences and have discussions about energy & healing. A segment of the teleseminar will be reserved for a Q & A segment.


 
Click the link to read more about AUMAKHUA-KI ™ Healing certification courses at:

www.Aumakhua-Ki.com 
 

Ojela Frank, MSC, LMT has been active in the healing arts for more than forty years. Ojela has inspired thousands through her sessions, seminars and books on healing and personal growth. Ojela is founder of AUMAKHUA-KI (TM) Healing.  
***********************************************
AUMAKHUA-KI™   is a chakra-based healing system.  The therapeutic energy practice can be used for self-healing. Advanced courses are available for bodyworkers and energy practitioners who would like to include AUMAKHUA-KI™ Healing in their sessions with clients.  Each course level includes an AUMAKHUA-KI™ Attunement for activating the AUMAKHUA-KI™ Energy Symbol(s). AUMAKHUA-KI™ is more than a healing art. It is a powerful Energy System that accelerates a heightened state of awareness.   All workshops and webinars include complete instruction, experiential exercises, a class workbook and a Workshop Certificate of Completion. There are 4 AUMAKHUA-KI™ Healing Practitioner levels and 3 AUMAKHUA-KI™ Master levels.    
     Upcoming Aumakhua-Ki

™ 

Class Dates:        
 Sept.
  8         
Introduction to AUMAKHUA-KI™ Healing 
 Sept. 15       

AUMAKHUA-KI

™ Healing Level-1       
        Sept. 16          AUMAKHUA-KI™ Healing Level-3  
        Oct. 20            Introduction to AUMAKHUA-KI™ Healing 
        Nov. 7 & 14     AUMAKHUA-KI™ Healing Level-2     
        Nov. 10           Introduction to AUMAKHUA-KI™ Healing 
        Nov. 17           AUMAKHUA-KI™ Healing Level-1     
        1/13/14            AUMAKHUA-KI™ Healing Level-4    
ONLINE Aumakhua-Ki (TM) Healing LEVELS - 1, 2 & 3a  (Monthlly WEB class)
Classes are located in Ocala, FL unless listed otherwise. You can SUBSCRIBE to our free e-newsletter at our website: 

   www.initiationhealing.com 
When & Where

The Martial Arts Center
3233 SE Maricamp Rd.
Ocala, FL 34471


Sunday, August 18, 2013 from 10:00 AM to 4:00 PM (EDT)
Add to my calendar
Organizer
AumaKhua-Ki ® International
We offer courses & sessions for quantum transformation. Visit our website to read testimonials and learn about the energy healing certification programs.
AUMAKHUA-KI (TM) Healing Level- 1 Workshop - 8/18