Description

                                                                    
                                             Fabiola doing an AK chair session.    (2014)
                                        


                                AUMAKHUA-KI® Energy Healing 2
                                                               with
                      AUMAKHUA-KI

®  MASTER Fabiola Kindt, LMT
                                Tuesday, October 4  from 12 - 8 PM
Learn techniques for doing full AUMAKHUA-KI® sessions for self and others. Participants will gain skills in performing Energy Assessments, doing hand placements for supine and prone client positions during AUMAKHUA-KI® table sessions, Energy Balancing and Chakra Healing. Learn how to build internal Qi and explore more ways to use AUMAKHUA-KI® in daily life. Class includes plenty of hands-on training so all attendees can experience giving and receiving AUMAKHUA-KI® sessions. Participants will also learn how to do an intermediate level of AUMAKHUA-KI® Energy Healing for seated clients. This 1-Day course includes 1 attunement, a class workbook, snacks and a Certificate of Attendance.
Prerequisite:
AUMAKHUA-KI®

 

Energy Healing 1.


** Learn how to raise your energy to a higher frequency.
** Learn how to do energy healing for chair and table sessions.
** Learn about Chromotherapy & Chakra Balancing
** Explore AK Energy Meditations.  
** Receive an AUMAKHUA-KI®  L-2 Energy Attunement.


Participants will have plenty of opportunity to do energy work sessions. Learn how to use AUMAKHUA-KI® Energy Healing for Self-care and doing Chair & Table sessions. You will be able to do AUMAKHUA-KI® Energy Healing sessions for self, family & friends and pets.
7 FL CEs available for this workshop.       (CE Instructor #85-6030172) 
Early Bird rate:          $ 250.20   (registration deadline: 9/21/16)
AKEH1 Class Fee:      $278.00    (registration fee after 9/21/16)
Early Combo :             $236.30 


For more class details, call  FABIOLA at 407-319-4442.


MUST pre-register to attend this event and reserve a spot.  Limited class seating. Class details will be sent to registrants. REGISTRATION ends one day before class.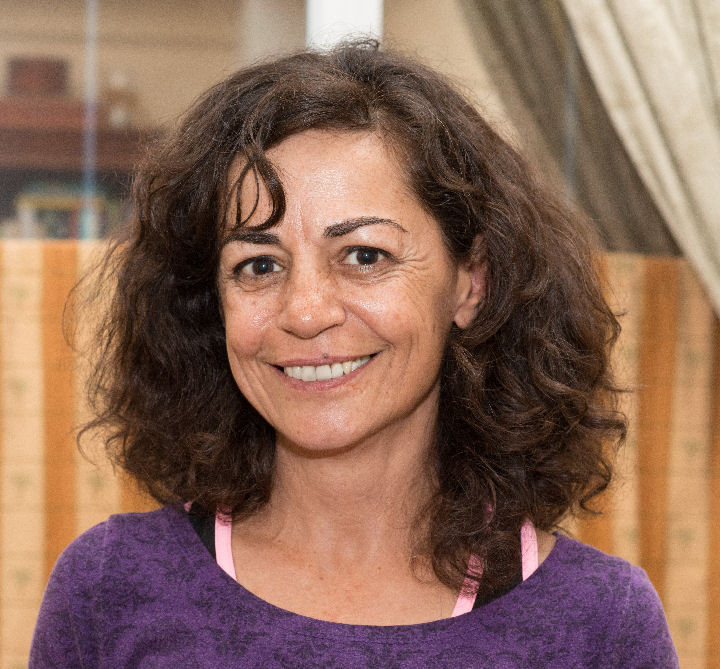 Fabiola Kindt, LMT
 has been involved in the holistic health field for most of her life. She became the first certified Practitioner in the AUMAKHUA-KI® Energy Healing System. Fabiola is an 

AUMAKHUA-KI® MASTER and a certified AUMAKHUA-KI® Master Practitioner. She also does AUMAKHUA-KI® Remote Healing sessions by appointment. Fabiola is also an Experienced certified Yoga Teacher's teacherr. She teaches Pranayama and various styles of Yoga , sound meditation and Qigong


                           AUMAKHUA-KI® ATTUNEMENT Classes
Each level of AK Energy Healing includes an AUMAKHUA-KI® Attunement!!!  The energy attunement is done before or during the class. You will be attuned and aligned with the sacred AUMAKHUA-KI® energy symbol(s) so they activate in your palm chakras immediately when you learn about them. You will learn how to activate your healing channel using the AUMAKHUA-KI® Energy to connect more with the Divine Light. The AUMAKHUA-KI® courses are for beginners, as well as, for experienced energy practitioners. Whatever is your current resonance, it WILL be raised to a higher frequency when you are attuned by a certified AUMAKHUA-KI® TEACHER. Each level of the AUMAKHUA-KI® courses is a steady progression towards energetically awakening. Many students have shared that there is nothing else like AUMAKHUA-KI®. If you have been looking for a Path to AWAKENING, this is definitely one of them! It took Ojela Frank, the founder of AUMAKHUA-KI® Energy Healing and Meditation, more than 40 years to discover this powerful energy system!!!
Payment by Paypal when purchasing class tickets from this page.
© 2013 – 2016 Ojela Frank